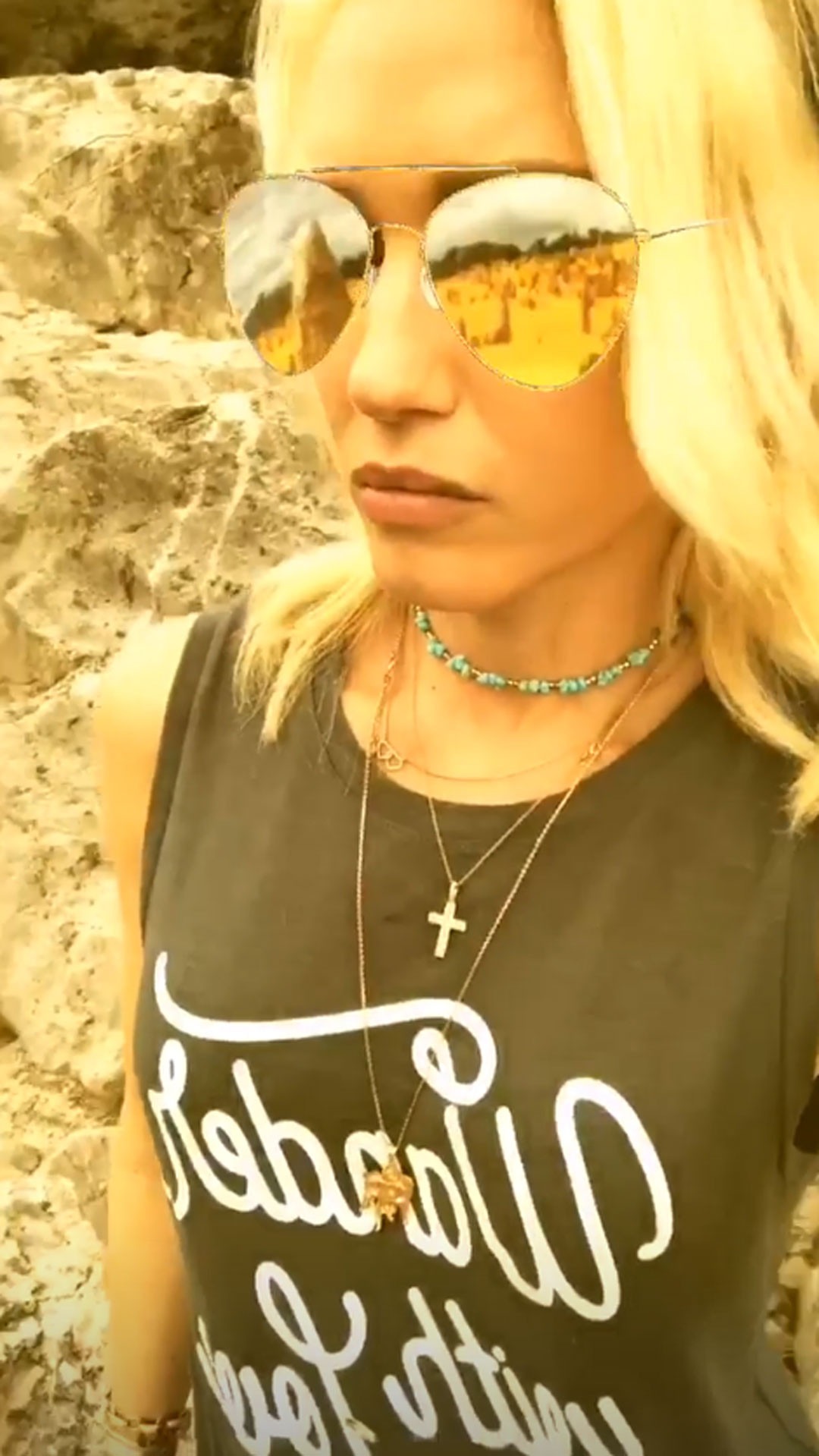 Instagram
Gwen Stefani and her three sons traveled to Blake Shelton's home state for spring break.
The "Make Me Like You" singer took to her Instagram Story on Monday to share videos and Boomerangs of her family spending time in Oklahoma. Her posts showed the kids jumping off rocks, swimming and playing in the sand. Shelton also made an appearance in Stefani's posts, wearing camo and riding ATVs.
The couple is enjoying some time off after a busy couple of months. In early March, Stefani posted about missing her boyfriend while he was away playing shows.
"@blakeshelton have a good show tonight we r missing u in L.A.❤️ gx," she wrote on Instagram alongside a selfie of the couple on March 1.
Just a week ago, Shelton talked about being in love with Stefani on the Today show.
"How can I not be [in love]? She is the greatest," he told Kathie Lee Gifford and Hoda Kotb. "She is the greatest."
He also talked about his relationship with Stefani's three sons, with whom she shares with her ex, Gavin Rossdale.
"At this point in my life, I kind of put that—well, I guess that wasn't meant to be—and then all of a sudden it happens one way or another, and I'm like, wow, I really missed out on a lot, you know," he said. "Having them around is, I don't even know how to describe it. It's so much fun."