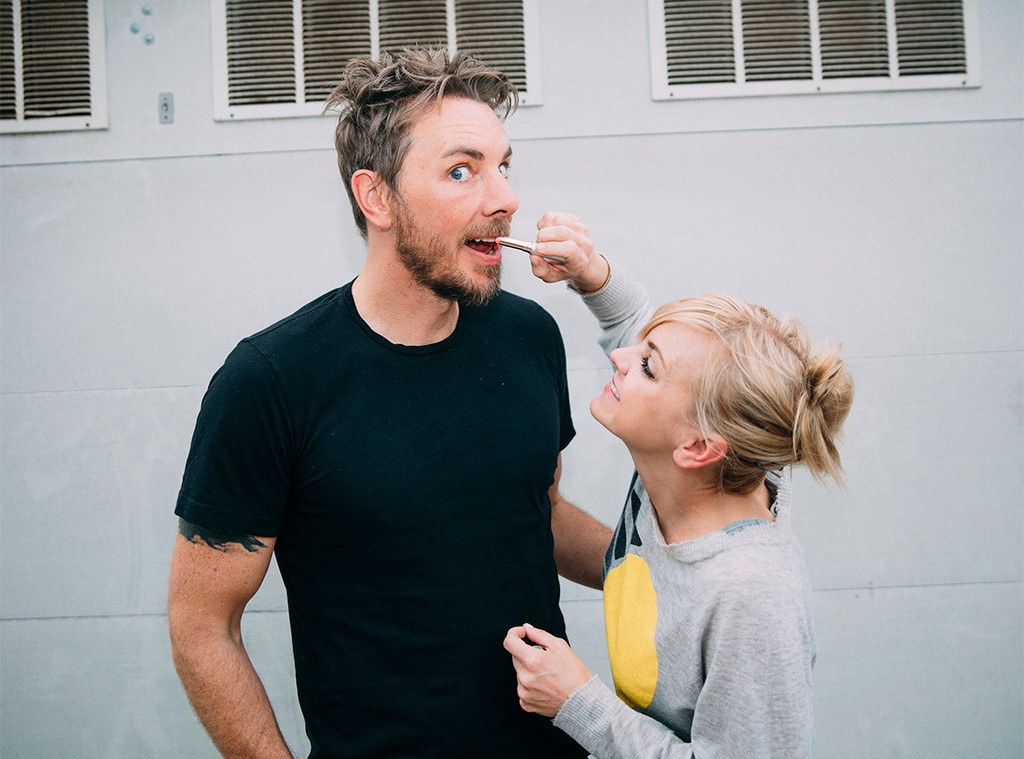 Armchair Expert Podcast
Time to get real...
During the Mar. 26 episode of his podcast Armchair Expert With Dax Shepard, host Dax Shepard brought on funny lady Anna Faris and cracked open some cans of Red Bull for a candid convo.
In the chat, the CHiPs star, who is married to Kristen Bell, admitted to the Mom star that he once wanted to ask out back in his single days. Only problem was—she was married!
During the chat, Dax, who says he's a huge fan of her comedy chops, said the whole thing went down back in 2005.
"I saw Just Friends and was like, 'You are so talented' and you and I sat next to each other during a premiere."
He recalls that the two were really vibing that night and that there were a lot of "open-ended questions."
The actor says he thought to himself, "I would definitely like to take this person on a date." He continued, "Then from my point of view, that door was shut. It was like a dead-bolt door."
Hilariously, Anna explained, "I think my first husband [Ben Indra] may have been sitting to the right of me."
"That would explain a lot," said Shepard.
And while the pair were laughing about the misunderstanding (or was it a missed moment?) back in the day, Anna said it wasn't all laughs.
"I got a bunch of grief later," admitted the twice-married actress, who said, "that's my hazy memory of it." 
At another point, Anna said, "Can I be obnoxious? You have always been a very handsome man. You are just one of those guys that gets more handsome as they age, and it's not just the Red Bull talking."
Oh, hello!
But that wasn't all the "romantic" opened up about during the lengthy talk...
"I am a romantic. I believe in partnership. I believe in companionship. I just don't know if I believe in a ceremony of a wedding necessarily—as I just married my friends," she told the host, referencing the wedding she officiated this past December.
When Shepard asked Faris if she'd ever remarry, the Scary Movie star replied, "I need to figure out what the purpose is."
"Like is it safety for your children? Is it convention? Is it so other people respect your relationship more?" she asked. "For me, I'm just not quite sure where it fits, especially when it feels so easy, of course, to get married and then there's the untangling in terms of like the state being involved."
The Overboard actress was married to Indra from 2004-2008.
Faris met her Chris Pratt in 2007, the two got engaged in 2008 and tied the knot in 2009. In 2012, the couple welcomed their now-5-year-old son Jack. 
Then, in August 2017, the two announced they were "legally separating." They filed for divorce at the end of last year.
Faris is currently dating cinematographer Michael Barrett, who worked on Overboard.