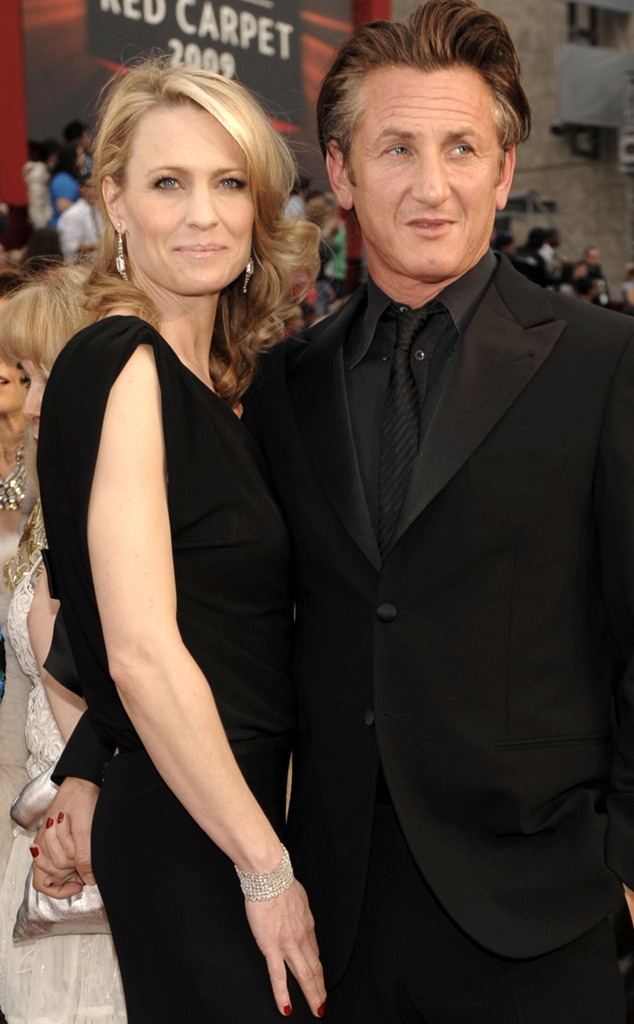 AP Photo/Chris Pizzello
Sean Penn is opening up about the current state of his relationship with ex-wife, Robin Wright. 
While promoting his upcoming book, Bob Honey Who Just Do Stuff that publishes March 27, the 57-year-old actor revealed during an interview on Marc Maron's WTF Podcast that while communication isn't common between the pair, things may be better off that way.
"We don't have a lot of conversation. We don't not get along," he said. "We have very separate relationships with our kids at this point and it's better that way because they are making their own decisions. As it turned out she and I did not share the same ethical views on parenting including the continuing parenting of adult children."
As E! News previously reported, the former couple, who share two kids together, Dylan, 26, and Hopper, 24, divorced in 2010 after a 14 year union.
Alban Wyters/ABACA/Startraksphoto.com
"It was better for her to be entirely whatever she is and available to them and they love their mother and they have that relationship and for me to be entirely available but...we're always going to have conflicting ethics."
Despite their conflicting views, both of their children are doing just fine. "That's going great. They're amazing people. They're both acting and modeling in an industry that I'm not very interested in, but they seem to have fun with it. I'm supportive of whatever my kids do that keeps them happy and healthy, period," Penn told Maron in the podcast.
While Penn hesitates to delve deeper into his relationship with Wright, it seems he is still open to finding love. "I'm never going to take a position that I'm closed off to love. People falling in love with each other is a great, great thing."
Whether he finds loves or not, Penn is doing okay, simply stating, "I feel great."