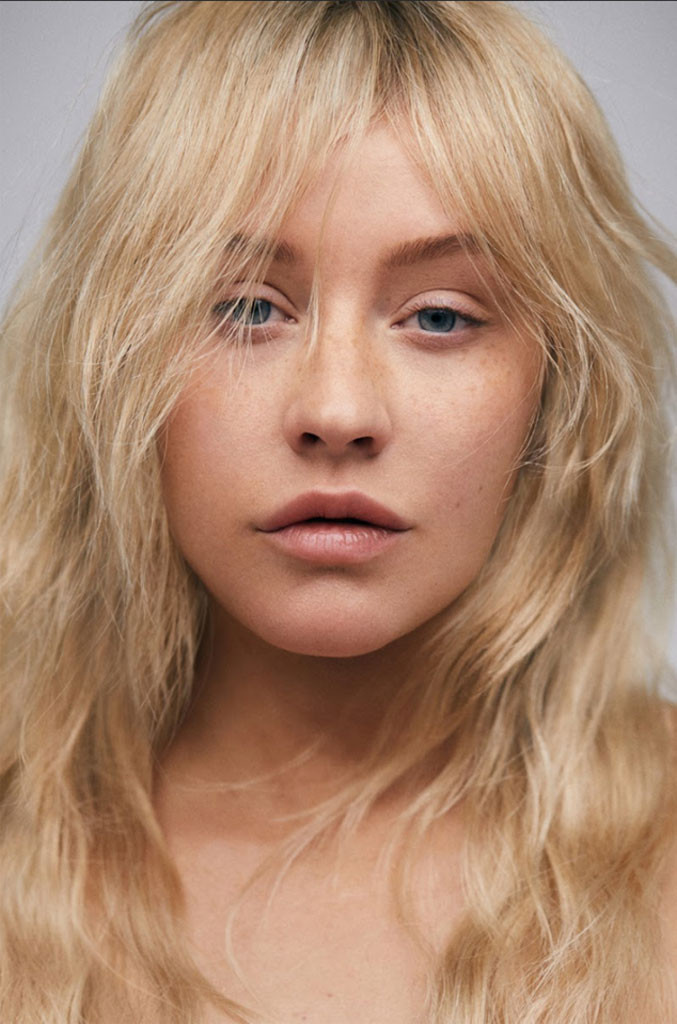 Zoey Grossman/Paper Magazine
Christina Aguilera stripped down to a make-up free face for the cover of Paper magazine while talking all things fashion, sexuality and female empowerment.
From old Hollywood glam to leather chaps to platinum hair with black highlights, she's practically done it all. And in regards to her ever-changing style, it appears that Aguilera has taken a liking to the minimalist style of slicked back hair and natural skin.
The 37-year-old mom of two opened up about her newfound look.
"I've always been someone that obviously loves to experiment, loves theatrics, loves to create a storyline and play a character in a video or through stage," she revealed. "I'm a performer, that's who I am by nature. But I'm at the place, even musically, where it's a liberating feeling to be able to strip it all back and appreciate who you are and your raw beauty."
And in terms of people feeling confident in their own skin, Aguilera revealed that she's hopeful that the new generation of artists can make a change—particularly, Cardi B. "She makes people really crack up just by being herself, and it's genuine."