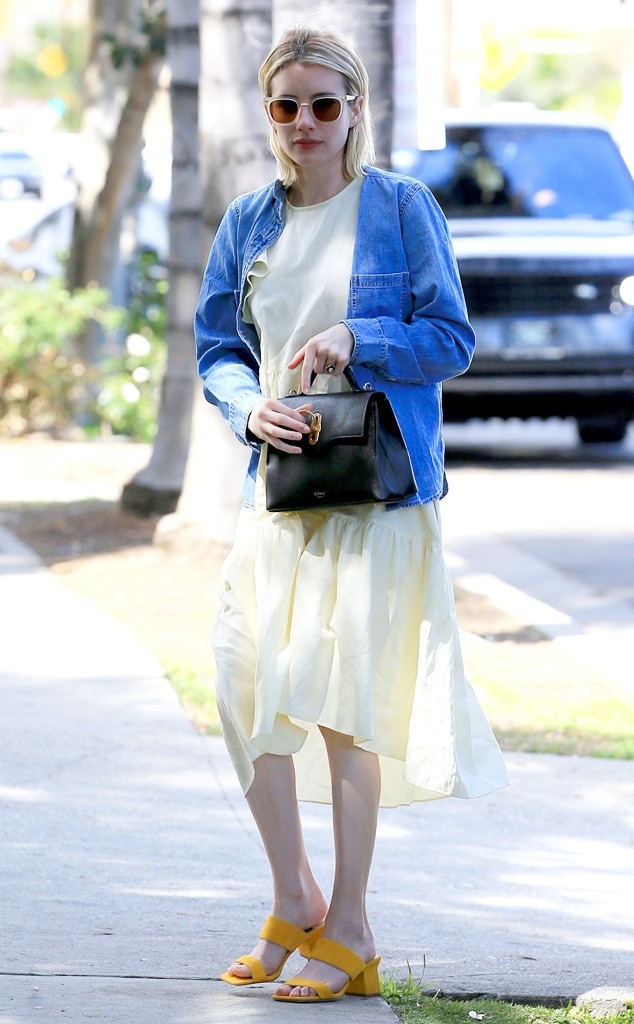 GAMR / Yellow Mamba / BACKGRID
Here's the modern update to the pretty-in-pastels look. 
Light hues are appropriate beyond a baby shower or children's Easter party. But to avoid looking like you're part of the egg hunt, you may want to take a few styling cues from our favorite fashion-forward celebrities. Going on a date night? Jennifer Lopez has you covered in mint green. Going to work? Victoria Beckham never made lilac look so good. Just need an everyday ensemble that reflects your sunny disposition? Emma Roberts has the perfect spring uniform formula.
Just remember: When wearings pastel colors, stick to one hue and either anchor the look in pieces running in similar shades or complement the pastel with saturated basics, like denim and neutrals. Mixing and matching different textures and proportions together will give you that mature, not matronly, look. 
To see how the celebs do it, keep scrolling!