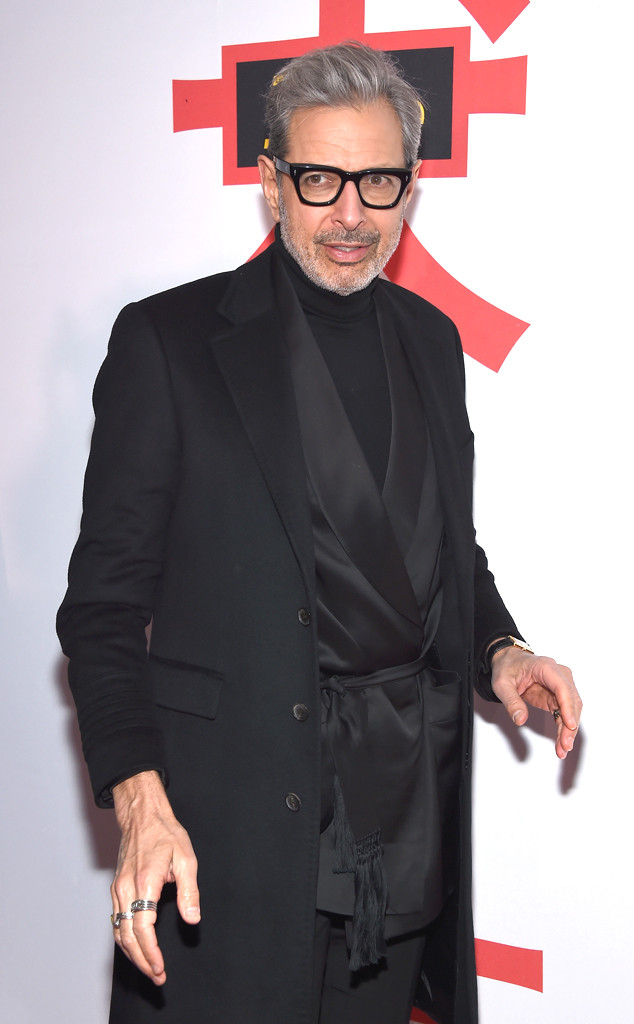 Dimitrios Kambouris/Getty Images
Jeff Goldblum isn't afraid to take it off for the camera.
In an interview with the Daily Beast, the 65-year-old actor, who is set to appear in the upcoming Jurassic World: Fallen Kingdom flick, dropped hints that he may be going shirtless, yet again.
"If I have anything to say about it, I'm going to rip my clothes off at the drop of a hat, yes!" he joked. "When you look like this, you gotta flaunt it!"
As viewers of 1993's original Jurassic Park may remember, Goldblum, who played the role of Dr. Ian Malcolm, sported an oddly-timed bare chest after breaking his leg during a T-Rex attack.
"It's supposed to be Costa Rica, right?" Goldblum said while defending his iconic shirtless scene to Yahoo. "So things are hot and I'm sure I'm in some sort of fever. So all the logic is that we gotta get some of these wet clothes off immediately. As I remember, I don't think anybody fought me on that."