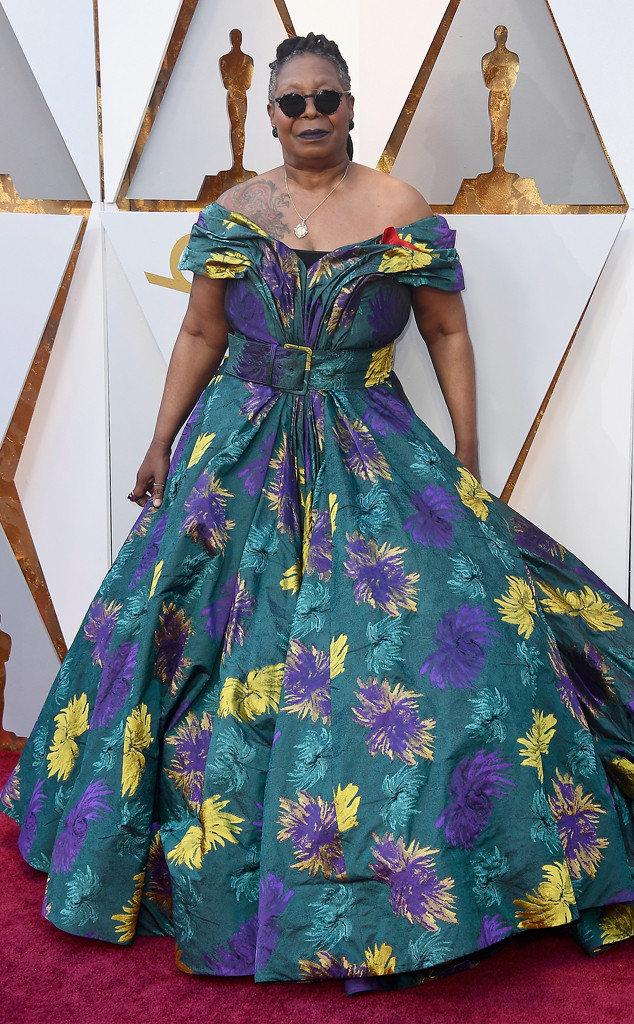 Frazer Harrison/Getty Images
For today's top designers, getting your gowns on the Oscars red carpet is no cheap feat.
Beyond the cost and time required to create an extravagant gown worthy of the event, physically transporting said designs to the celebrity comes at a high price. Christian Siriano, who made custom designs for Whoopi Goldberg, Kelly Ripa, Janet Mock and Laurie Metcalf for this year's ceremony, as well as ensembles for Janelle Monáe, Amy Adams, Rachel Bloom and Holland Taylor for the after parties, "probably sent about 100 dresses" for the big day and paid thousands of dollars in shipping alone.
The fashion designer told Michelle Collins on her Sirius XM daily show, The Michelle Collins Show, "It's so much money to make these custom things and send them around the world. I mean it can be $2,000 to overnight a large box to L.A."