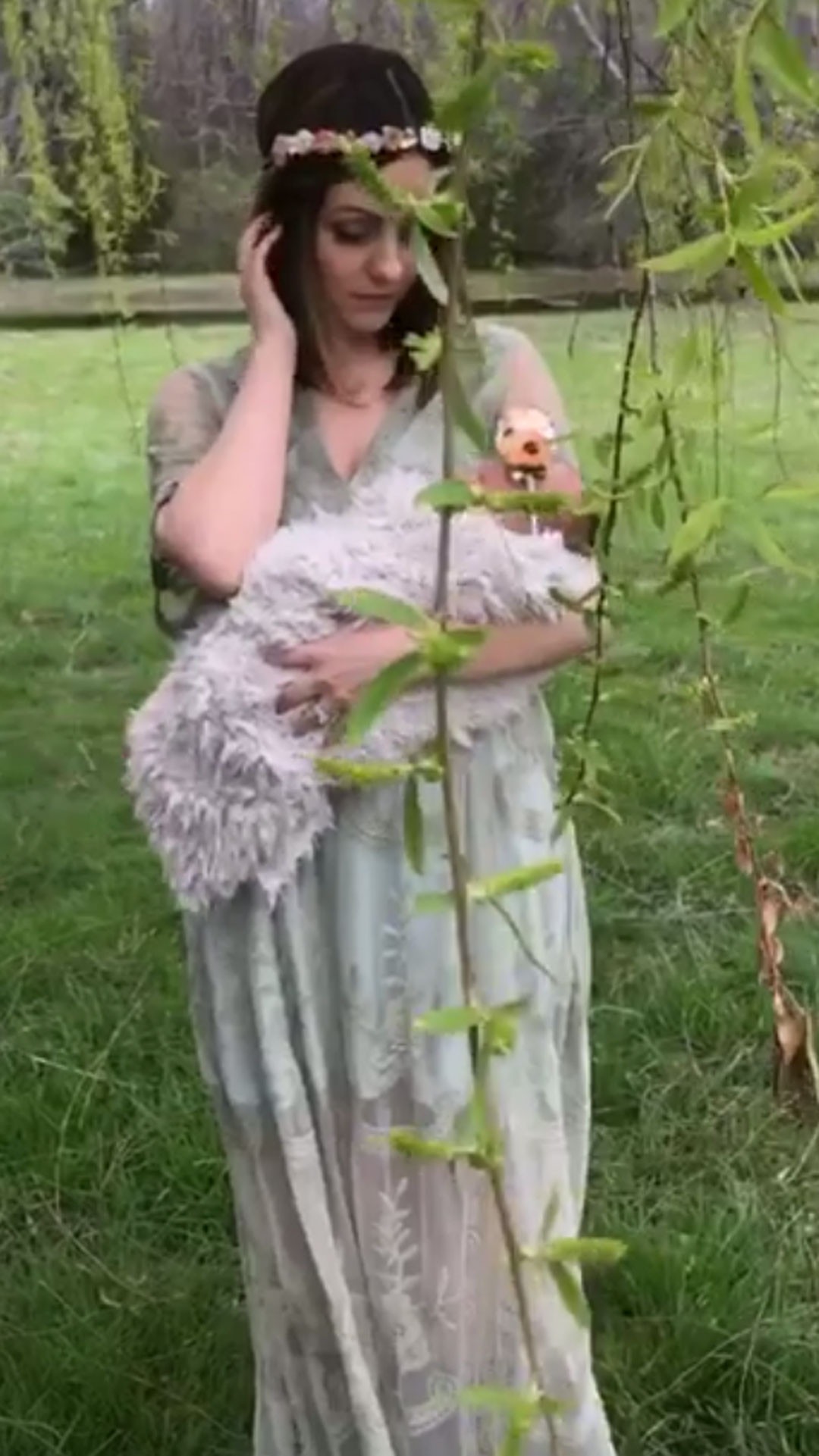 Instagram
Cuteness overload!
Bachelor in Paradise stars Carly Waddell and Jade Roper had an adorable photo shoot over the weekend with their daughters, Isabella and Emerson. Jade, as well as Carly's husband Evan Bass, shared behind-the-scenes pics from the Nashville shoot on Instagram Story Sunday.
"So Carly and I are doing a photo shoot with Emerson and Bella today," Jade told her Instagram followers. She later shared a video of photographer Brandon Chesbro taking pictures of Carly and Bella under a tree and said, "This is like a fairy tale."
Evan also shared a video from the photo shoot of the two moms singing "Kiss the Girl" from The Little Mermaid to their daughters.
"Send help," Evan jokingly captioned the Instagram Story video.
Both Jade and Carly met their future husbands on Bachelor in Paradise. Jade and Tanner Tolbert met on season two of the ABC show and got engaged on the finale. They tied the knot in 2016 and welcomed Emerson in August 2017.
Carly and Evan met on season three of the show and also got engaged on the finale. Their wedding, which took place in Puerto Vallarta, Mexico in June 2017, was shown on BIP season four. They welcomed baby Isabella in February.
Baby Bella joined big brothers Nathan, Liam and Ensley—Evans' three sons from a previous relationship—in the Bass family.
Carly and Jade also have a podcast together called Babes and Babies, you can check it out HERE.
How adorable are these pics? We can't wait to see more photos from the Bachelor baby photo shoot!