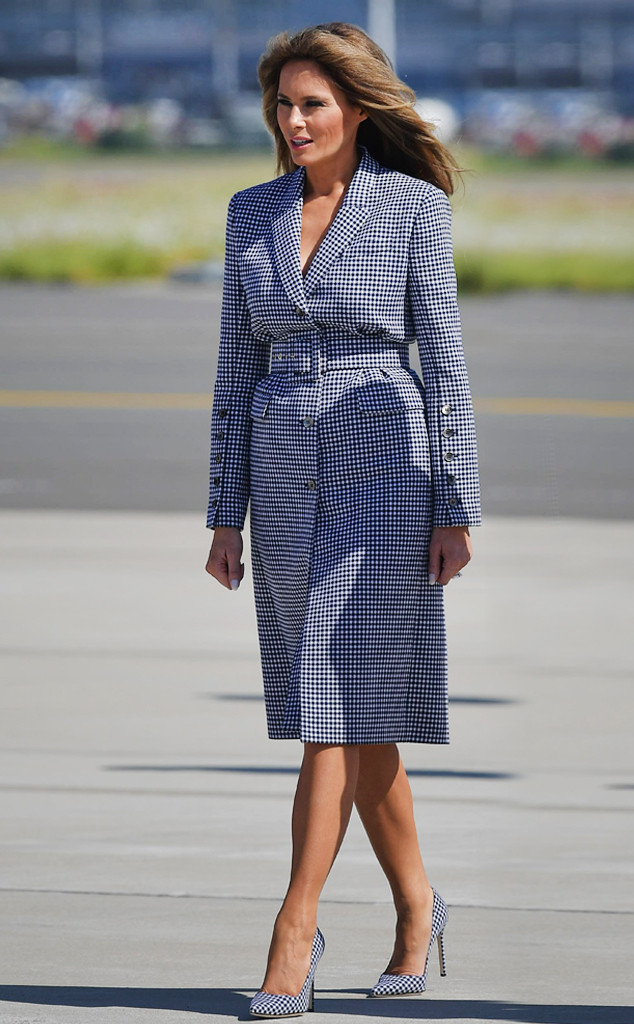 MANDEL NGAN/AFP/Getty Images
First Lady Melania Trump doesn't want to get caught in the eye of the storm.
Adult film star Stormy Daniels sat down with Anderson Cooper on CBS' 60 Minutes Sunday to clarify reports about her alleged affair with President Donald Trump. Asked Monday whether Melania had seen the interview, her spokeswoman, Stephanie Grisham, told NBC News, "She's focused on being a mom and is quite enjoying spring break at Mar-a-Lago while working on future projects." The First Lady is scheduled to stay in Florida with her son for at least a week.
Early Nielsen ratings indicated the interview drew more than twice as many viewers than a typical episode of the show. It's expected to rank as the program's highest-rated episode since Barack Obama and Michelle Obama gave their first post-election interview in November 2008.
Though Donald did not mention Stormy or 60 Minutes, he did tweet this Monday: