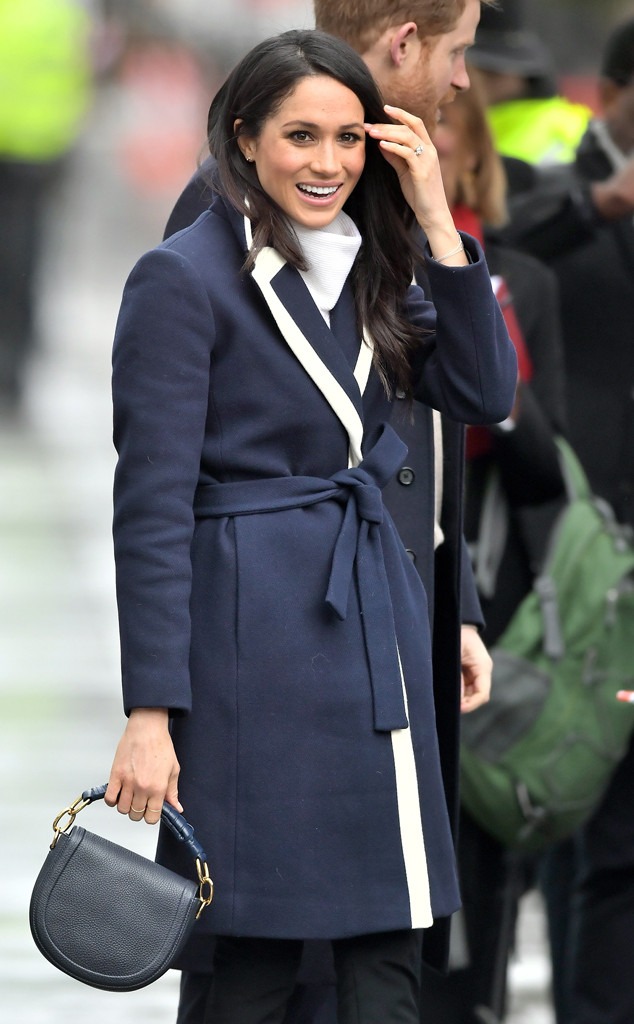 Samir Hussein/Samir Hussein/WireImage
Not everyone can make the cut on Meghan Markle and Prince Harry's royal wedding guest list.
With the nuptials two months away, the invitations for the highly anticipated May ceremony have officially been sent out. While roughly 600 people have been invited to St George's Chapel at Windsor Castle to witness the vows on May 19, it seems Markle's nephew is among those that will be left to watch from the couch at home—if the ceremony is indeed televised. 
Tyler Dooley, Markle's nephew and the son of her older half-brother Thomas Markle, Jr. appeared on Good Morning Britain from Oregon on Monday, revealing he and his mother Tracy have not received an invitation to the main event. While Tyler admitted he hasn't spoken to the American star in three years and Tracy hasn't seen her in two decades, they told the interviewers they haven't entirely ruled out getting an invitation. 
"At this point, you know again this all goes back to Meghan," Tyler said during the broadcast. "Ultimately it's her day, it's her happiness and again we've been here from the very beginning her whole life...just always rooting her on and supporting her."
"Chances are I don't think that we're going to get the invitations and that's fine," Tracy added. "We're ok with that, but we're supporting her on and just having a good time—so proud of her."
These relatives have been in the limelight as of late, appearing on Good Morning Britain back in January to dispel some of the claims about Markle's extended family while sharing old home footage of Meghan as a child. 
"The only thing that came from this is that it kind of strengthened our relationship with some family members that we lost contact with," Tyler said on the show at the time. "You know,  people go through their path in life and people fall out of contact."
"All [the engagement] has done," he continued,"it's put a spotlight on our family, the good and the bad, but it has strengthened our relationship with certain family members."