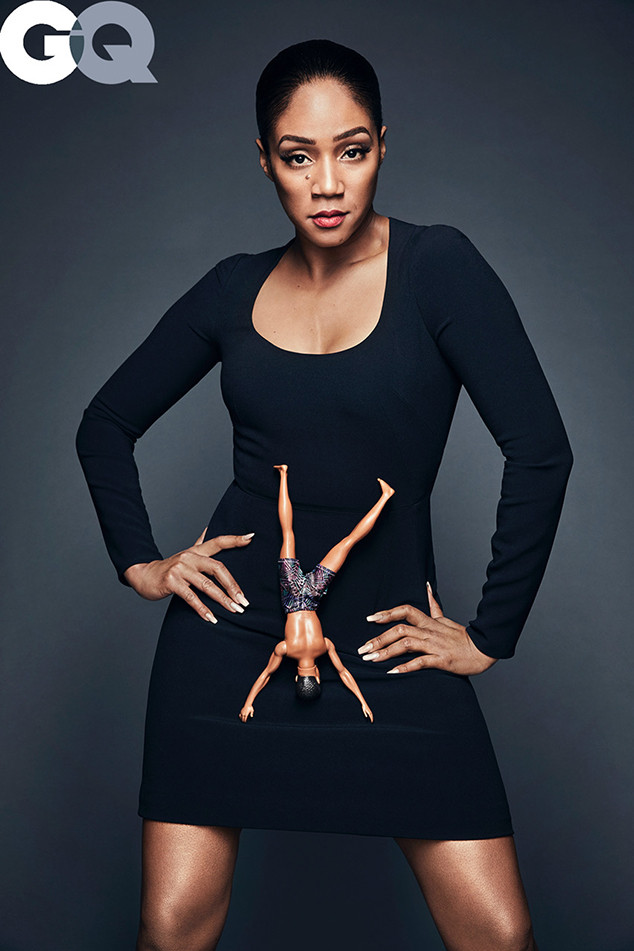 Art Streiber/GQ
Beyoncé and Jay-Z throw some wild parties—sometimes unintentionally.
Tiffany Haddish was invited to one of the couple's bashes in December 2017, where she managed to snag a selfie with Beyoncé. Haddish later claimed that the singer agreed to take a picture with her as a means to prevent her from hitting a woman who had gotten too close to Jay-Z. Now, in GQ's April issue (on stands now), Haddish is sharing new details about the event.
Beyoncé approached Haddish and said, "I'm Beyoncé," as if it were no big deal. There was also an actress who was "just, like, doing the most-est," Haddish says. "She bit Beyoncé in the face."
Say whaaat?