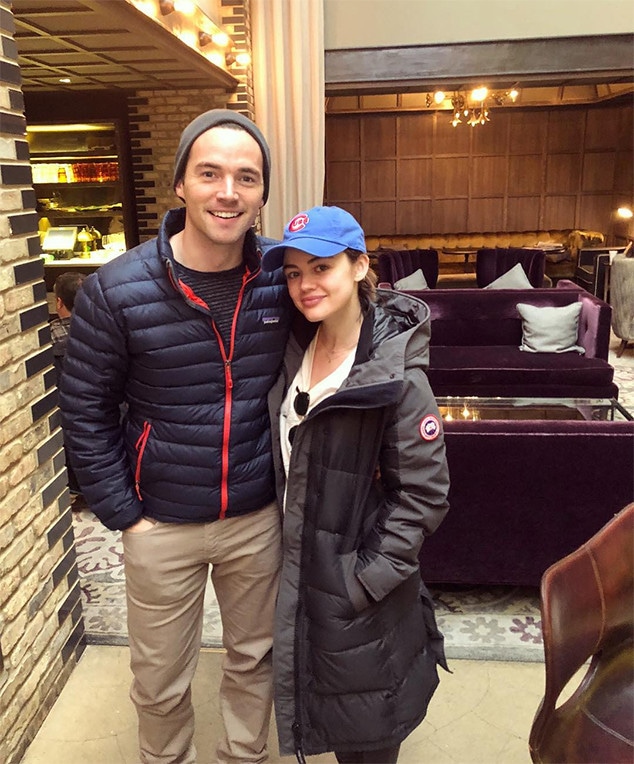 Instagram
Ezria lives on!
It's been only nine months since Pretty Little Liars has been off the air, but the nostalgia was still high when Lucy Hale ran into a familiar face this weekend.
The 28-year-old actress, who played Aria Montgomery on the series, posted on her Instagram page on Sunday a photo of her and Ian Harding. The 31-year-old actor played her character's onscreen love interest Ezra Fitz.
"Look who I found in Chicago," Hale wrote.
The actress bundled up in a long gray puffer jacket and also wore a Chicago Cubs baseball cap. Harding sported a short navy puffer jacket with red trimming and khakis.
The ABC Family—now Freeform—show Pretty Little Liars ended its seven-season run last June.
A Pretty Little Liars spinoff, The Perfectionists, is in the works and is set to star returning actresses Sasha Pieterse and Janel Parrish.