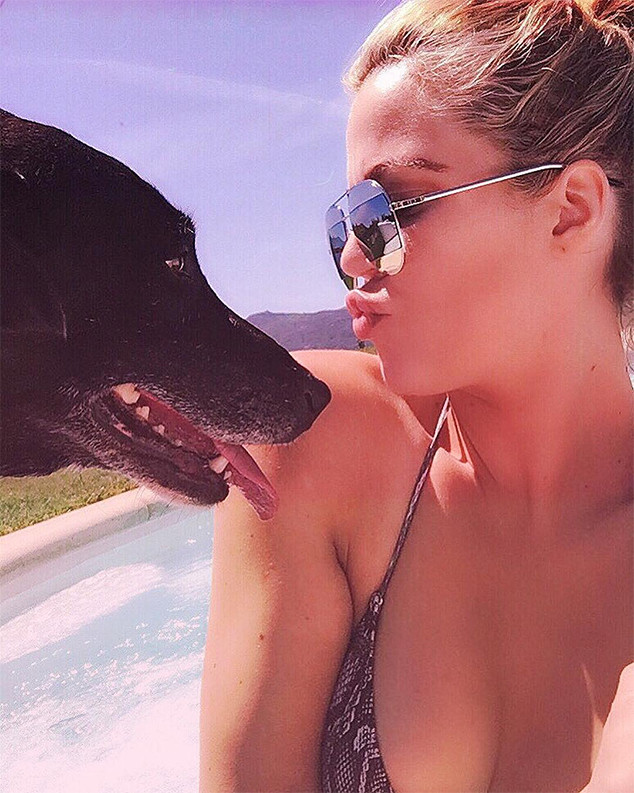 Instagram
As she approaches her due date, pregnant Khloe Kardashian continues to mourn the death of her first baby, her dog.
The 33-year-old Keeping Up With the Kardashians star's black Labrador Gabbana, often nicknamed Goober or Gooby, passed away in late January.
"I miss you Goober," Khloe wrote on Instagram on Saturday, alongside a photo of the two.
The reality star had posted the same pic, as well as more photos of the two, on the day she announced Gabbana's death.
"She was more than a pet," the reality star had said at the time. "She was my first child, my companion and my friend. She was incredible! She made sure I was never lonely even during lonely times. The house will never be the same. I never thought I would be this devastated over losing a dog but 14 years, is a long time together. She filled a significant role in my life and I'm forever grateful. I love you Goober!! I'll remember you always!"