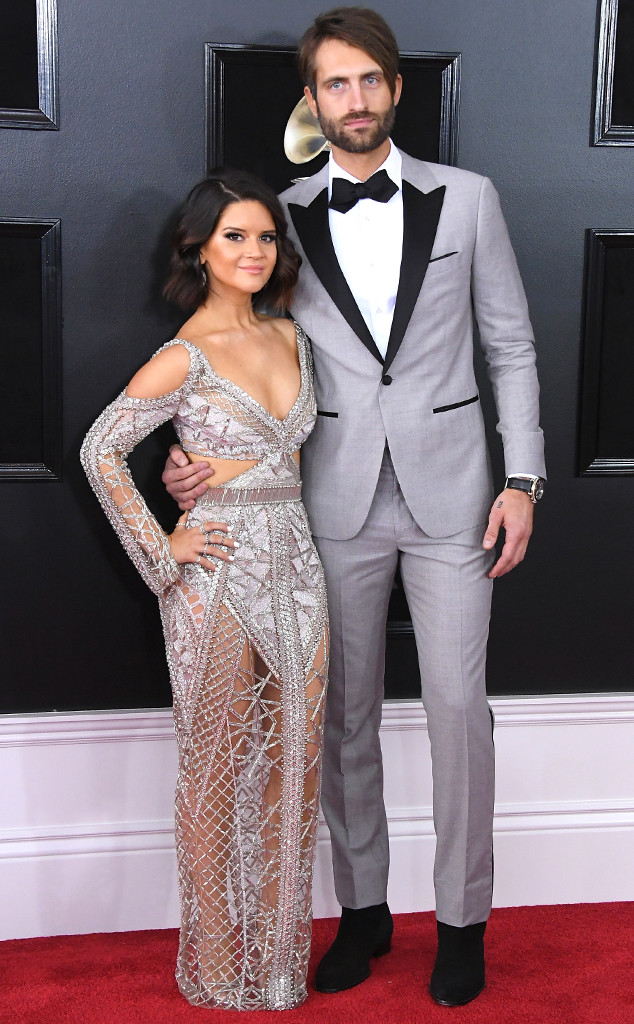 Steve Granitz/WireImage
Congrats to Maren Morris and Ryan Hurd!
The country stars are married. Yeehaw!
Morris, 27, and Hurd, 31, tied the knot on Saturday at The Cordelle in Nashville, TN., E! News has learned.
The two got engaged last July. They have been together since December 2015 and have been friends for more than four years.
A day before their wedding, Hurd released his new song "Diamonds or Twine."
"I played this song for Maren the night we got engaged," he said in a statement. "We were at the lake in Michigan, on the dock, and I will never forget that moment."
Sample lyrics include "You know when you know / You hear that all your life / Well whoever they are / Turns out they were right / The sunshine, the good times / Yeah we've got a few behind us / But when the bad times come / I ain't gonna run."