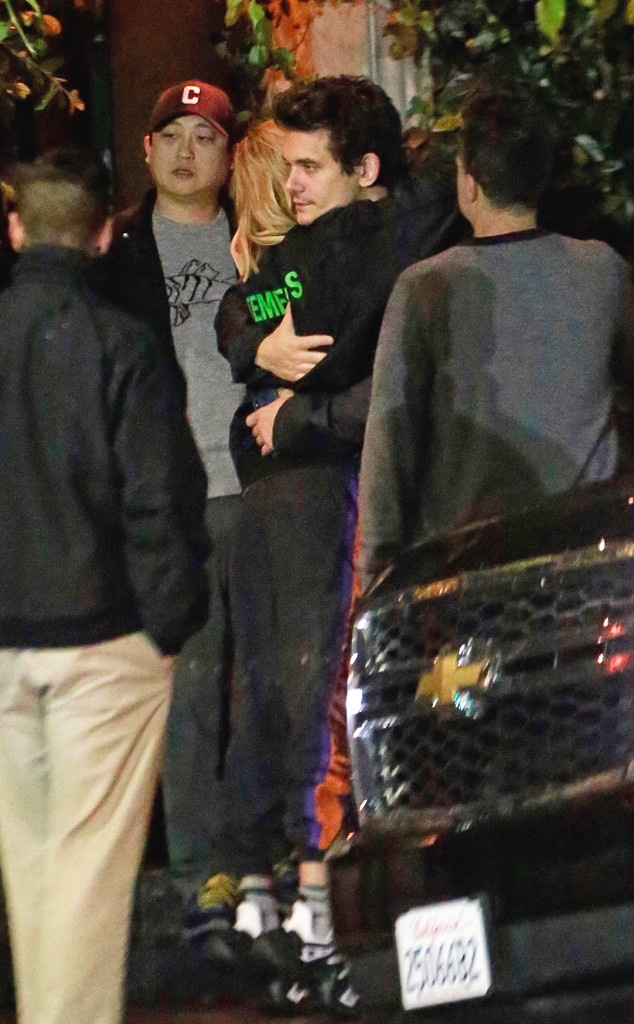 Bello / Splash News
John Mayer and Hailey Baldwin were photographed hugging on Thursday night outside the Los Angeles restaurant Firefly after celebrating Danielle Fishel and Jensen Karp's engagement.
The Boy Meets World alum and the Drop the Mic executive producer appeared with them. They had announced their engagement earlier that day. Baldwin is a co-host of Drop the Mic, while Mayer is a longtime friend of Karp's.
Baldwin, 21, and Mayer, 40, arrived at the restaurant separately and in different cars. They acted friendly, a source told E! News.
Baldwin is a big fan of Mayer and the two have exchanged pleasantries on Twitter before.
"I am obsessed with John Mayer," she told ES magazine in 2016. "I love him. I just think he's so talented. I have his documentary in my iTunes. I watch it all the time. I know Continuum start to finish, every word."
Fishel, Karp and Mayer were also photographed inside the restaurant with a group of other friends.
Fishel's marriage to Karp, an old high school acquaintance, will be her second.
She was previously married to Tim Belusko. The two finalized a divorce in 2016 after two years of marriage.