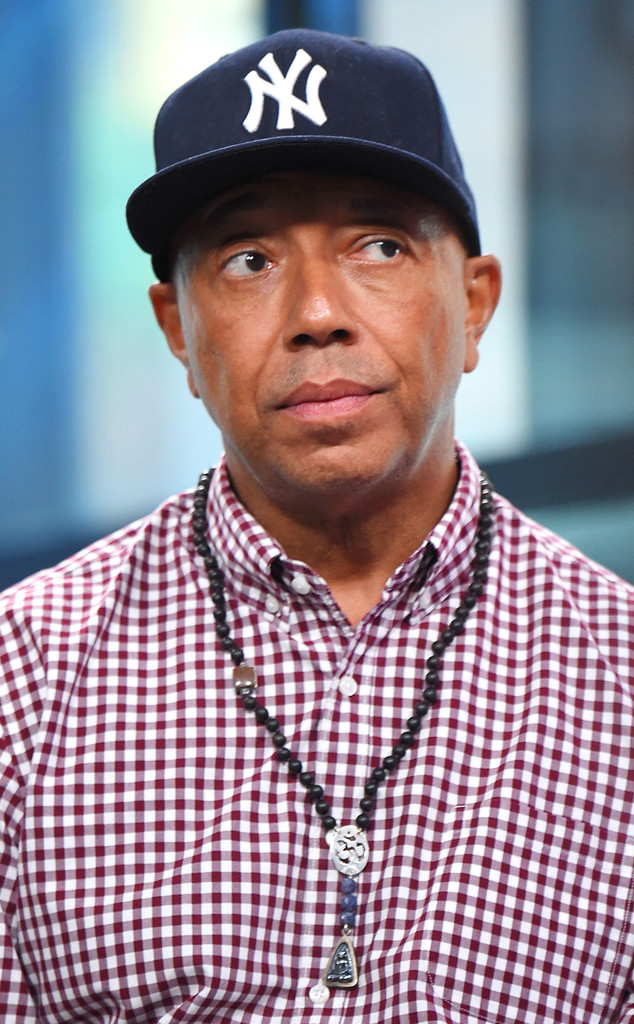 Michael Loccisano/Getty Images
Russell Simmons is being sued by a woman who claims the music mogul raped her—an accusation he "vehemently" denies.
In court documents obtained by E! News, the alleged victim who goes by Jane Doe claims she attended a concert with her elementary school student son.
Russell approached the pair and invited them backstage to meet the artists performing. He then invited the mom to a hotel bar after her son was dropped off at a babysitter.
According to the plaintiff, Russell said he had to get something from his hotel room and asked the woman to accompany him. "After entering the room, Russell shut the door and said 'I am going to f--k you,'" the plaintiff's team claimed in court documents. "Russell threw her on the bed and raped her."
"I vehemently deny all the allegations made against me," Russell later said in a statement to E! News. "They have shocked me to my core as I have never been abusive or violent in any way in my relations with women. I have submitted myself to multiple lie detector tests. I denied forced sex and sexual harassment allegations brought against me in each test; I also answered no to the question, 'Have you ever physically forced any woman to have sexual intercourse?' I passed all of the lie detector tests."