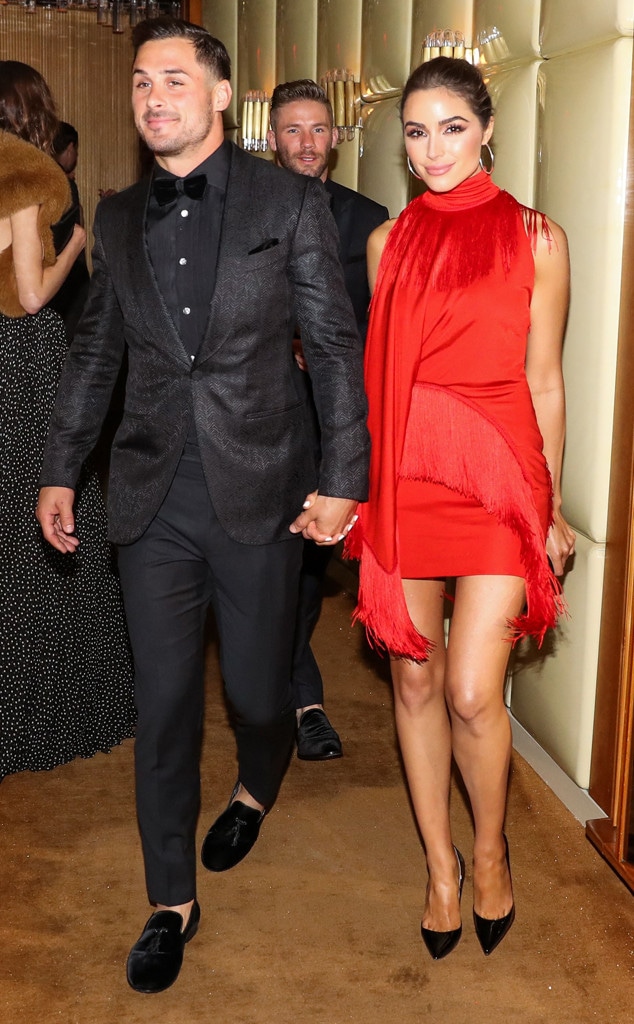 Neil Rasmus/BFA/REX/Shutterstock
Did Olivia Culpo and Danny Amendola break up?
That's the question fans have started to ask after spotting some questionable behavior on social media.
It appears Danny unfollowed Olivia on Instagram this week. In fact, the New England Patriots football player has deleted any and all photos of his leading lady on the popular site.
At the same time, Olivia still has photos with Danny including a post from March 10 when the pair enjoyed a tropical vacation together.
"Did you and Danny break up?!?" one fan shared in the comments section. Another follower added, "Don't break up. What the hell."
Another possible red flag could be the reading materials Olivia brought along to her Las Vegas trip this weekend. In Instagram Stories, the beauty pageant winner shared her "travel essentials" including the books Burn the Fairy Tales and Braving the Wilderness: The Quest for True Belonging and the Courage to Stand Alone.
While both parties aren't publicly commenting, it's no secret that the pair has shared plenty of happy memories together.
Since making their relationship Instagram official in February 2016, the duo has showcased their love for one another at the Coachella Music Festival, ESPY Awards, Super Bowl games and New York Fashion Week.
As for how they met, turns out sparks flew on the corner of Hollywood and Vine when they bumped into each other.
"She's a great girl and she's loving and I'm lucky to have her," Danny recently shared during the NFL playoffs.
Do you think these two called it quits? Or are fans way overthinking this? Sound off in the comments section below.