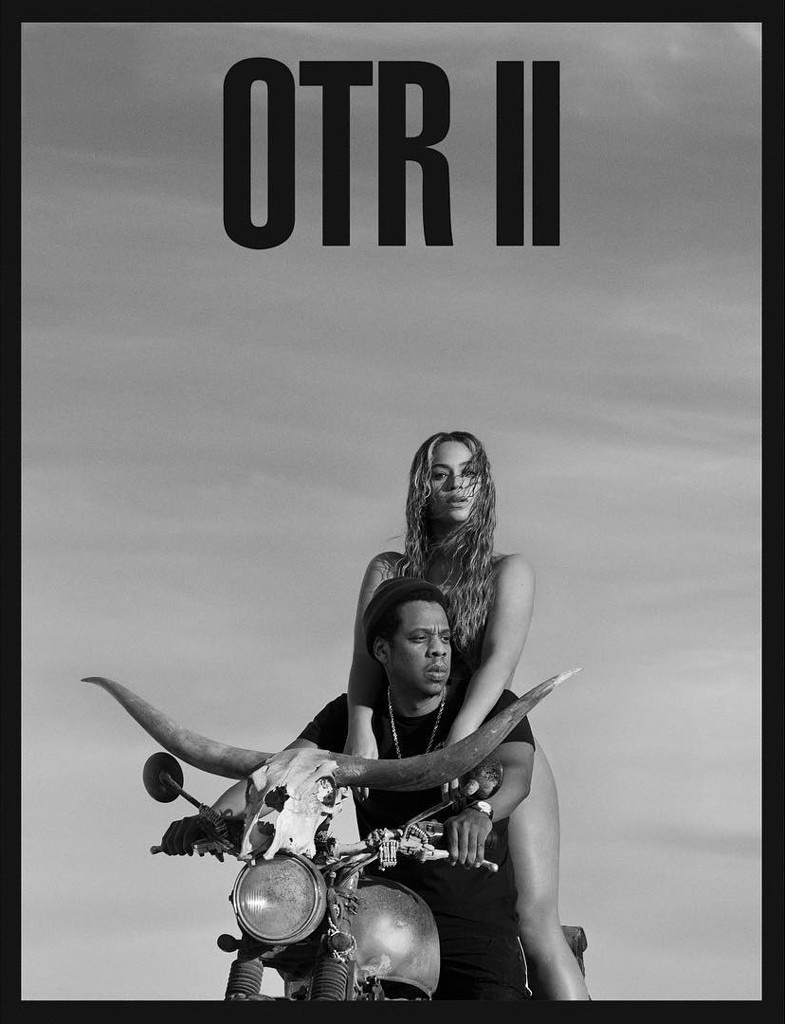 Jay-Z and Beyoncé are being accused of copying Kanye West and Kim Kardashian.
The controversy all started on social media last week when the couple's On the Run II tour was announced. On March 12, Beyoncé shared a promotional photo for the tour on Instagram that shows the singer on the back of a motorcycle that Jay-Z is riding.
In response to the picture, social media started making comparisons between Beyoncé and Jay-Z on the motorcycle and Kanye and Kim in the "Bound 2" music video. In the video, released in 2013, Kanye and Kim also cozy up on a motorcycle.
"Kanye and Kim," one commenter wrote on Bey's picture. While another Instagram user replied to the photo, "KANYE ASKED FOR HIS IDEA BACK LOL KANYE AND KIM DID A MUSIC VIDEO LIKE THIS ALREADY."
And in response to the tour's promotional video, which also shows the couple on a motorcycle together, one Twitter user asked her followers, "Why does it look like Jay Z & Beyoncé are about to drop a country version of Bound 2?"
Marlon Reid / Splash News
Since announcing On the Run II, Jay and Bey have been spotted in Jamaica, filming what appears to be content for the tour. The couple was being filmed while riding around on a motorcycle in Kingston, Jamaica earlier this week.
You can take a look at all of the dates for the duo's tour HERE!
Then tell us, what do you think about the couple being accused of copying Kanye and Kim's music video?
Sound off in the comments!