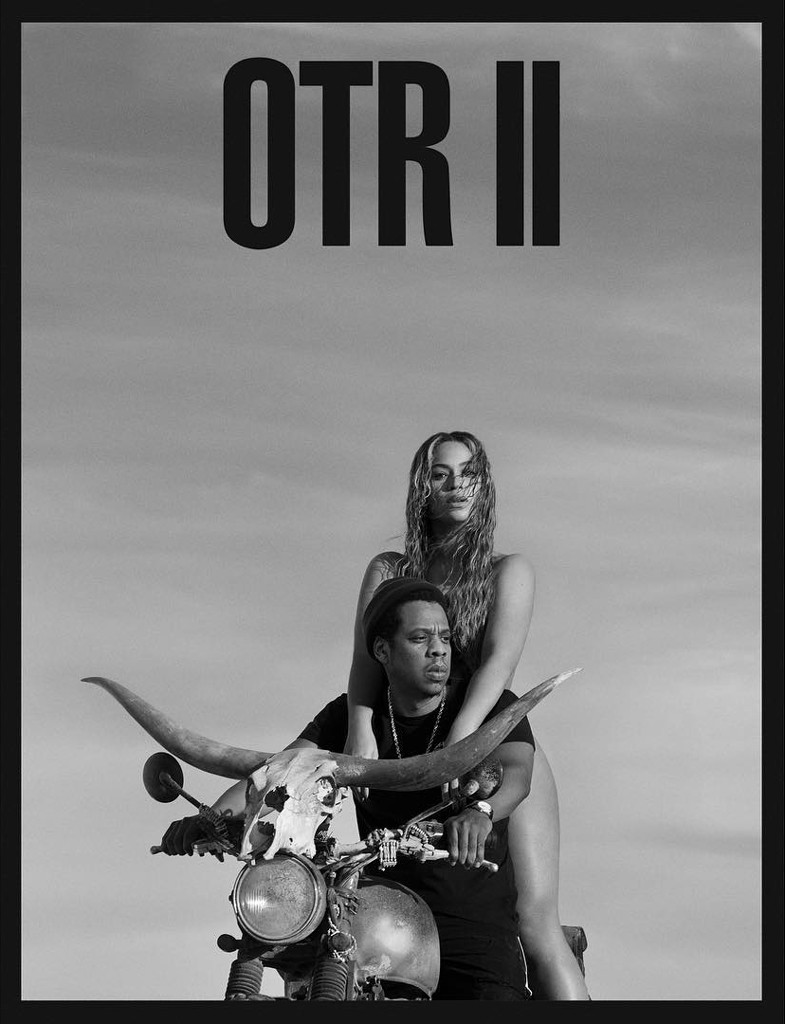 Jay-Z and Beyoncé are being accused of copying Kanye West and Kim Kardashian.
The controversy all started on social media last week when the couple's On the Run II tour was announced. On March 12, Beyoncé shared a promotional photo for the tour on Instagram that shows the singer on the back of a motorcycle that Jay-Z is riding.
In response to the picture, social media started making comparisons between Beyoncé and Jay-Z on the motorcycle and Kanye and Kim in the "Bound 2" music video. In the video, released in 2013, Kanye and Kim also cozy up on a motorcycle.