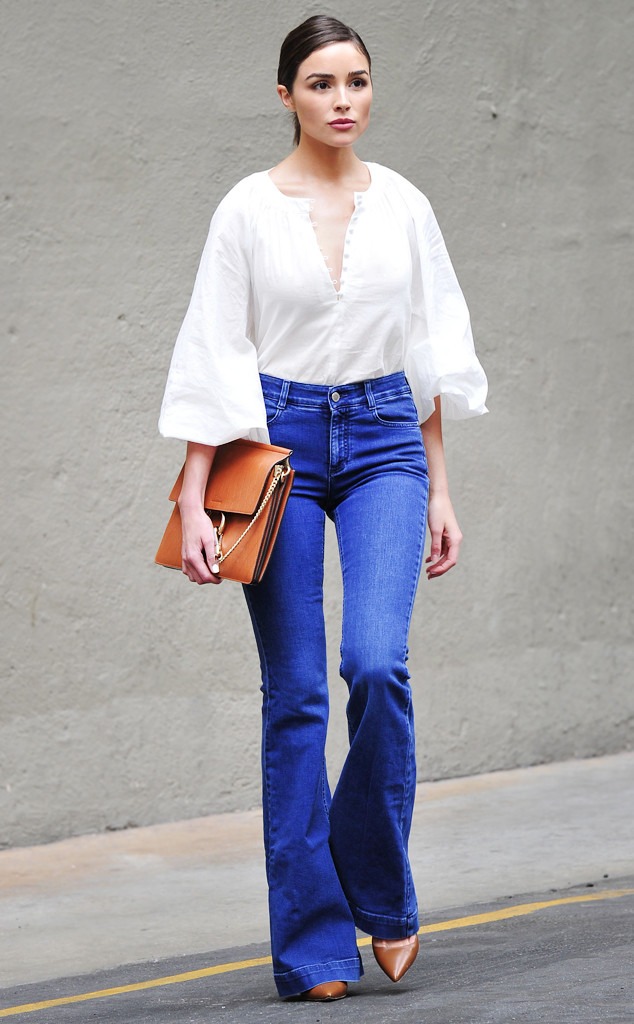 Michael Simon/startraksphoto.com
A white top and jeans have never looked so good.
Olivia Culpo continues to prove that mastering basics is the first step to an incredible wardrobe. On a casual day, the style star wore a white top with balloon sleeves from H&M, flared denim and camel-colored accessories. While simple, the look works to the model's benefit, as it is appropriate in most settings—brunch, events, informal meetings, shopping and anything else would be on her schedule.
The lesson here is to opt for white or nude tops that have a little something extra. For a while, bell sleeves were a popular feature in celeb style. Now, the new iteration, balloon sleeves, is making its way to the fashion forefront with a little help from the style influencer.
If you're someone that doesn't want to think too hard in the morning about what to wear, the model's style is a winning recipe. You'll just need a couple of pairs of curve-hugging denim and a few white tops that vary in silhouette and shape.
The best part: You don't need to spend a lot of money. Shop the sales below for an Olivia-inspired top!