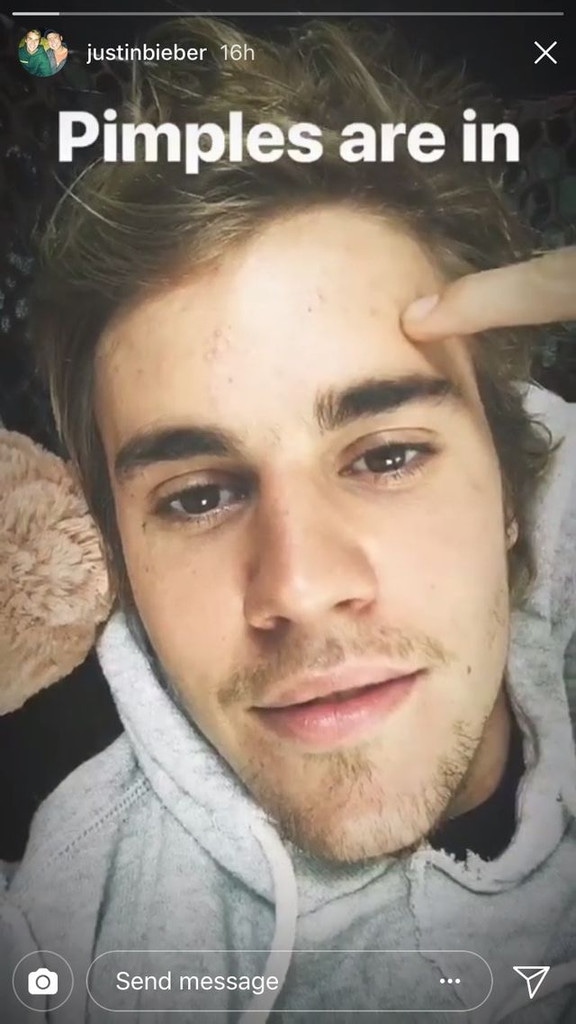 Instagram
Spring has officially begun and with every new season comes the hottest new trends, and this spring, Justin Bieber has declared that "pimples are in."
The Biebs took to his Instagram story to share a glimpse of his bumps and debut the hot new look.
Okay, it is not exactly en vogue, but the 24-year-old singer isn't wrong. He is joining the ranks of the many stars that are proudly sharing their acne struggles with the world.
Like every other human being, these celebrities have struggled with skin problems and are learning to embrace their imperfections, even under the sometimes harsh spotlight.
From Miley Cyrus to Mindy Kaling, check out the photos below to see how these stars practice self-love.
In what ways do you practice self-love? Let us know in the comments below!