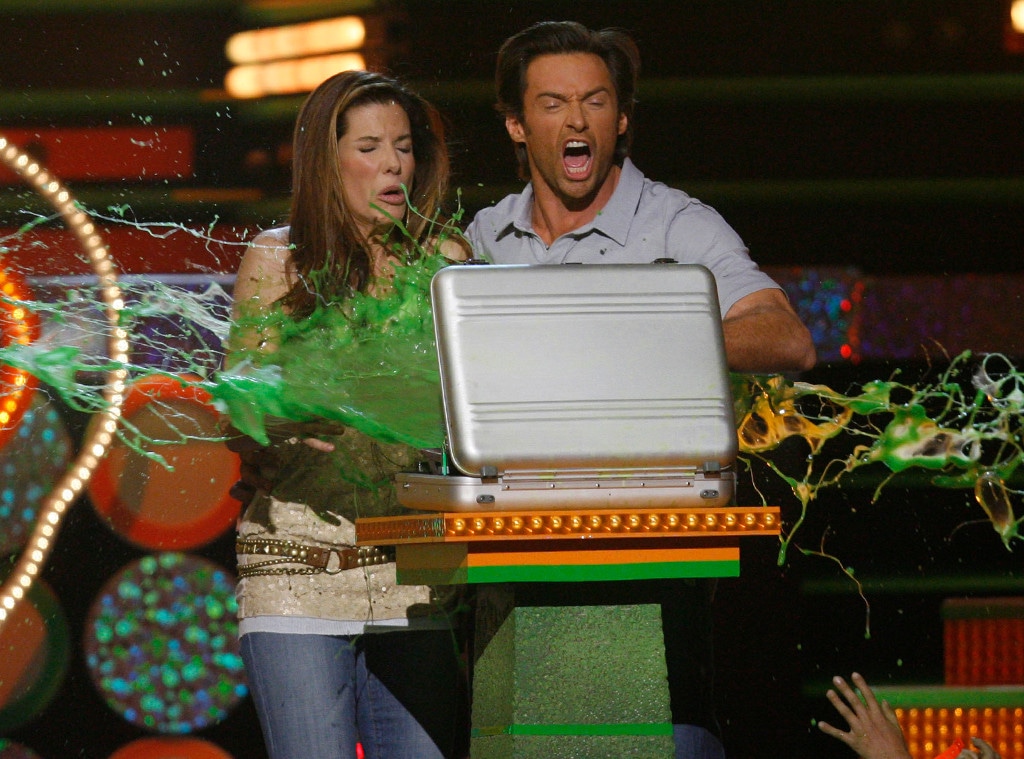 Jason DeCrow/AP Images for Nickelodeon
No star is safe from the infamous slime. 
When it comes to Nickelodeon's annual Kids' Choice Awards, there's always one element of the show you can count on to remain consistent: the green goo. 
With celebrity slimes dating back to 1988, stars have embraced the tradition as much as fans have looked forward to it over the decades.
"You know, for the most part the celebrity community knows when they're coming to Nickelodeon, they're coming to play," executive producer Jay Schmalholz  told E! News. "And when you come to Kids' Choice, you know that slime can come from anywhere in the arena at any time."
The proof is in the pictures. Whether they're accepting an award or sitting quietly in the audience, there's no hiding from the slime. In past years, Justin Bieber, Sandra Bullock, Nicole Kidman and more familiar faces have all taken part in the tradition. Check out E!'s gallery above to see for yourself. 
The 2018 Kids' Choice Awards, hosted by John Cena, air live tonight at 8 p.m. ET.