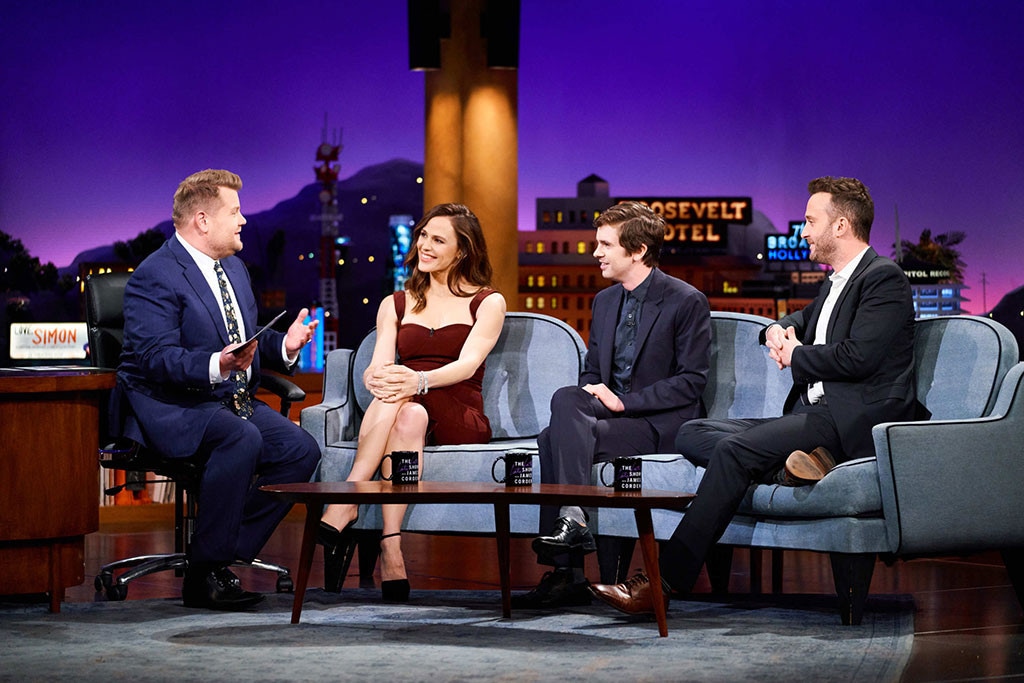 Terence Patrick
Warning: This story will make you laugh and cringe at the same time. 
As the saying—made famous by American Pie—goes, "One time at band camp." Fortunately, Jennifer Garner has her own version of the signature tale. 
"I went to band camp," she confirmed. "Somewhere in the hills of West Virginia, my band was lined up the first week of August in parade formation and learning our beginning steps."
"We did have a 'One time at band camp' situation," she revealed. "This is late at night, correct? Good, my mom's asleep."
As Garner recalled, a fellow bandmate was a brass player who was having her own "first experience" with a fellow musician.  
"She administered her first b to the *bleep*," Garner said. "She took it very literally and she had quite a strong blow."
"Because she's a trumpet player," host James Corden pointed out. 
"She had a serious set of lungs, so somebody went home early," the actress continued. 
"The used trumpet as it were," the host quipped. 
While the Love, Simon star is no longer in high school, she hasn't left her band days behind. In fact, in honor of Reese Witherspoon's 42nd birthday on Thursday, Garner got back into her uniform and played her gal pal a "Happy Birthday" tune—march and all.