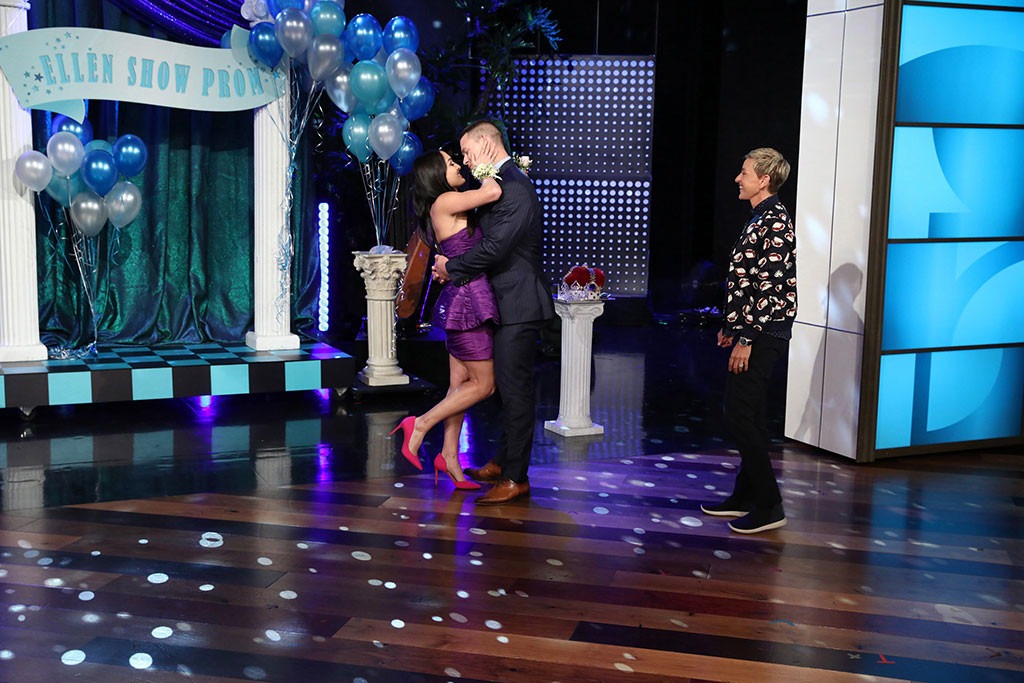 Michael Rozman/Warner Bros.
John Cena has learned how to be the champion of prom thanks to Ellen DeGeneres. 
The WWE professional wrestler stopped by the daytime host's set on Friday to talk his upcoming comedy, Blockers, about parents seeing their kids off to prom, and the film gave the comedian a brilliant idea. As it turns out, the 40-year-old has never been to an actual prom. 
"I went to boarding school and it was a coed boarding school, so I kinda saw these people all year anyway and I was dead broke and I had the chance to stay on campus and earn some money, so I didn't go to prom," he explained. 
Fortunately, DeGeneres was prepared. She had an "Ellen Show Prom" set up behind a curtain, complete with a dance floor, balloons, disco ball, music, punch and even a date for the star—his fiancée Nikki Bella. 
"I hate surprises, but this one I like," Cena quipped. 
After crowning them king and queen—because they were the only attendees—they posed for the obligatory cheesy photos and then slow danced...six inches apart. 
However, it turned PG-13 when Cena gave his date a few smooches and proceeded to pour the contents of a flask into the punch bowl. 
Just like that, he's a prom expert.