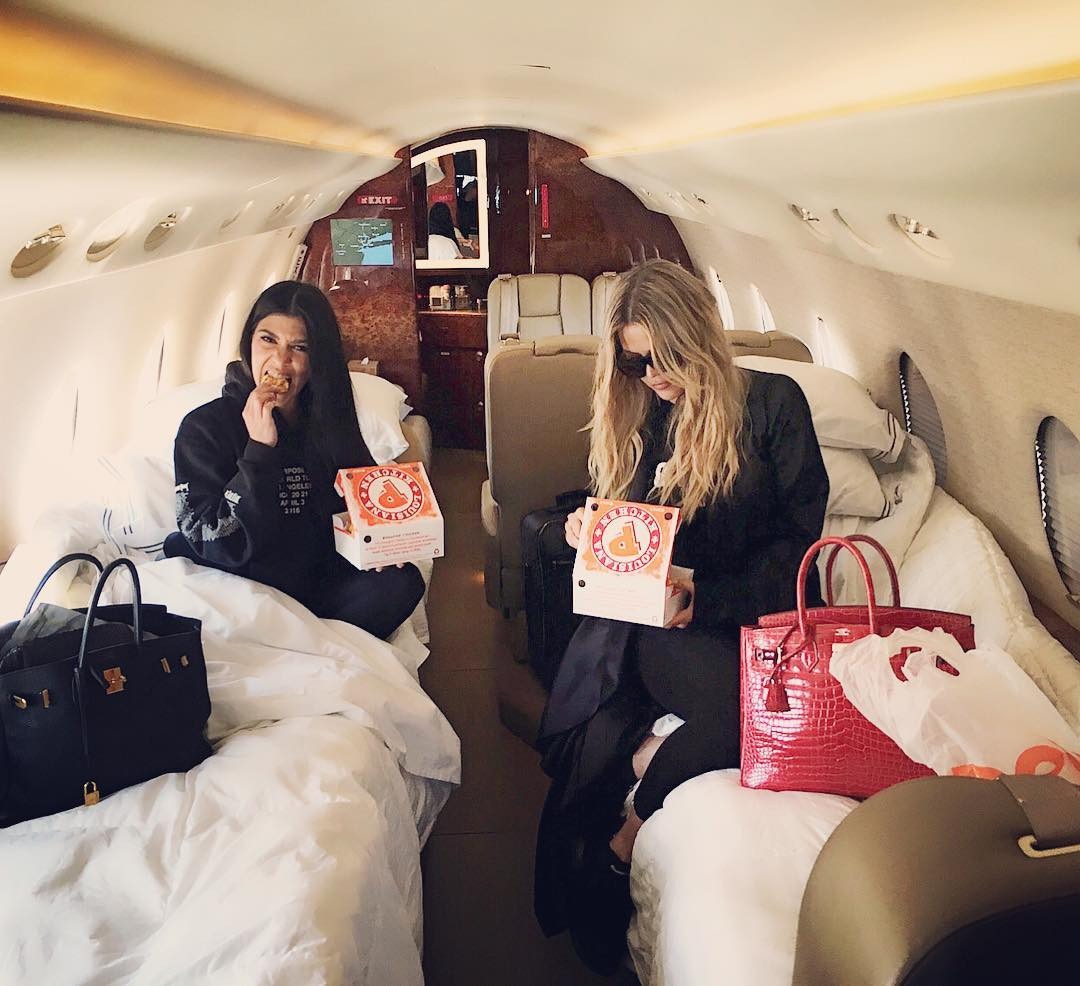 Instagram
Ask, and Khloe Kardashian shall receive! 
After tweeting about her craving for Popeyes Chicken, the fried food purveyor granted Khloe's wish with tons (and tons!) of savory treats. The pregnant E! reality star took to her Instagram Stories on Thursday afternoon to thank Popeyes for the generous delivery. 
"They dropped off all this food to me!" Khloe squealed in the video. "Oh my gosh, I'm so excited." 
She also shared on Twitter, "Ok that fulfilled every craving I've been having for Popeyes over the past couple days. Letting the food craving build up is actually better lol I'm so satisfied now. Yum yum! I feel guilty but GREAT."
"Only a few weeks left where I have the excuse to eat like this lol," KoKo also admitted. 
"Popeyes saw Khloe's tweet about her pregnancy cravings for Popeyes and sent a variety of favorites including chicken, biscuits, fries, sides, signature sauces and more," a spokesperson tells E! News. "It looks like it fulfilled those cravings!"
E! News previously reported that Khloe and boyfriend Tristan Thompson are less than two weeks away from the arrival of their first child together, a baby girl. Khloe is poised to give birth in Tristan's home city, with an insider sharing, "It was a mad rush to get everything to Cleveland and ready."
Sasha Samsonova/khloewithak.com
And earlier today, Khloe unveiled photos from an intimate maternity shoot alongside the NBA pro. 
"Being pregnant has always been a dream of mine. Even though 9 months feels like a lifetime while I'm awaiting the arrival of my baby girl, it's really a blink in the grand scheme of life," Khloe wrote with the sexy snapshot. "I know I'm going to miss my belly so much once she's here, I had to capture the beautiful process that is pregnancy so I can always look back at this time. 
Savor every moment—and those Popeyes leftovers—Khloe!