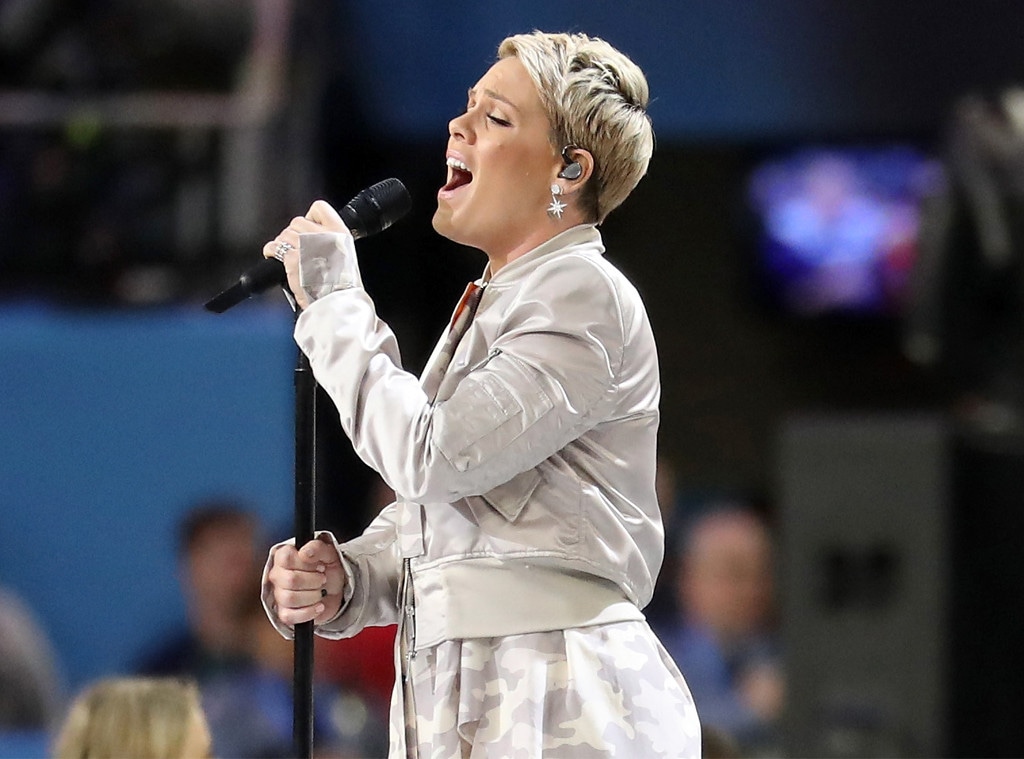 Rob Carr/Getty Images
Not even Pink is immune from the flu this season.
On Thursday evening, the Grammy winner took to social media and announced she has to postpone Friday's concert because of an illness.
"I am absolutely GUTTED to announce that tomorrows show, March 23rd (Friday) will be postponed. I will absolutely be back to perform for you all and I'm grateful for you wanting to come and be with us at all," Pink shared with her followers. "Our entire family has been battling this awful virus/flu for two weeks now, and I have battled my way through these shows because postponing sucks."
She continued, "I'm really sorry and know that I have done everything I could to avoid this. Carey's been sent home with flu while me and the kids battle the virus. I wish anyone out there going through this healing vibes and big hugs."
Back on March 1, Pink kicked off her Beautiful Trauma tour in support of her latest solo album.
The 40-date tour will take place throughout North America before the grand finale June 2 in Los Angeles.
While we'd hate to spoil any major parts of the show, Pink has dropped some hints on Twitter as for what fans can expect.
For example, one ticket holder asked if the "Get the Party Started" singer can see her fans in the nose bleeds. She responded, "I'm pretty sure I see almost every single human in there. I have tricks."
And if you really want Pink to notice you at your local arena, perhaps some impressive moves will do the trick.
"Whoever the two little girls were stage right dancing in St Louis tonight—you made my heart burst open with total joy," she wrote.
Find out when Pink is coming to your neighborhood by visiting her website now.