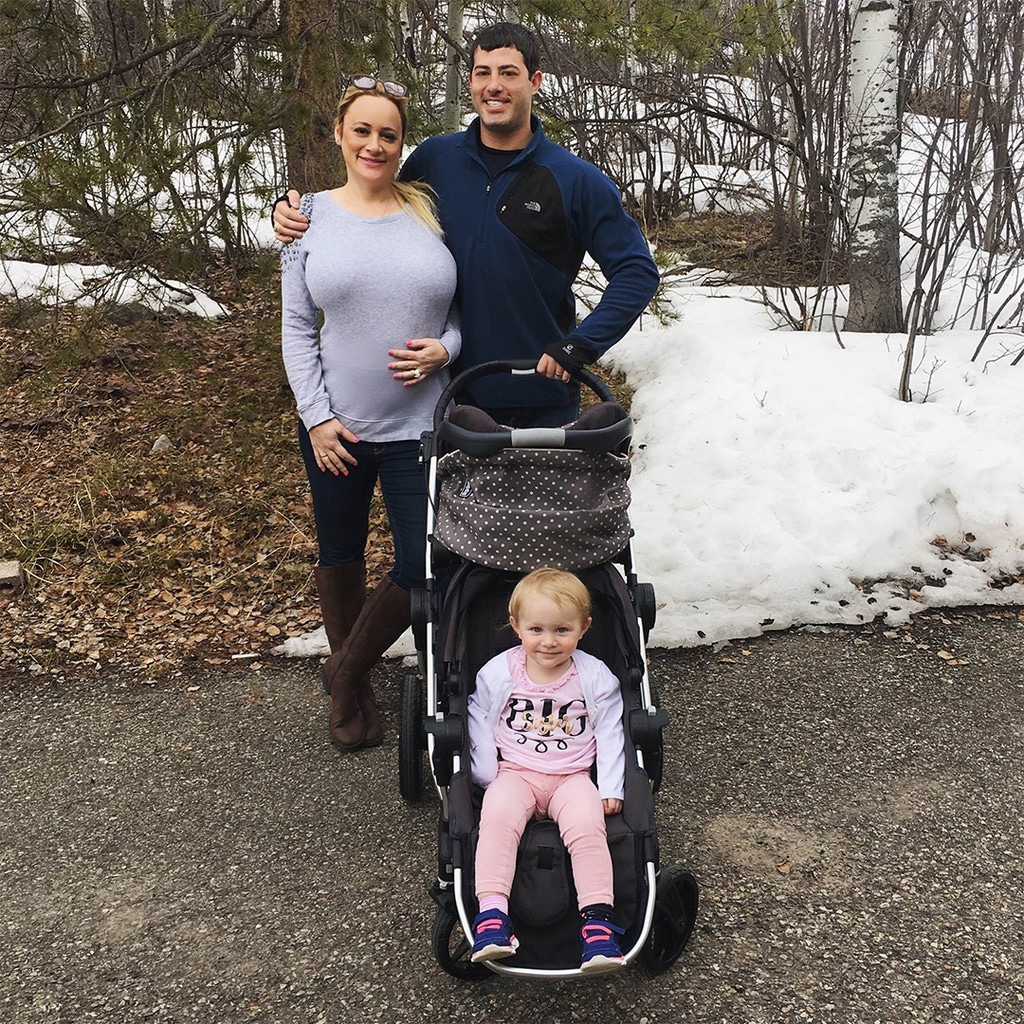 Erica Rose
Bachelor Nation is about to get a little bigger! 
Erica Rose is pregnant with her and husband Charles Sanders' first child together. The reality TV star, who first competed on Prince Lorenzo Borghese's season of The Bachelor in 2006, has a 1-year-old daughter named Holland from a previous relationship. 
"We are so excited to be expanding our family!" Erica shared with E! News. "I know that Holland will love being a big sister and having a new best friend for life. I love being a mom and making babies lol! Charles has shown that he will be a great dad by the way he treats Holland."
Erica and her growing baby bump also posed for a photo with Charles and Holland shared to Twitter on Thursday. 
Courtesy Stephanie Coriddi and Jennifer Saxton
"So happy to announce we are becoming a family of four! Holland will be a big sis. Our baby is coming in August," the elated mama wrote.
In December of last year, Erica and Charles tied the knot during a lavish ceremony in Houston, Tex. Former Bachelor contestants in attendance included Prince Lorenzo, Vienna Girardi, Renee Simlak, AshLee Frazier Williams and more. 
Three months prior, Charles asked Erica to marry him with a surprise proposal at Holland's birthday celebration. 
Congratulations all around! 
—Additional reporting by Alli Rosenbloom