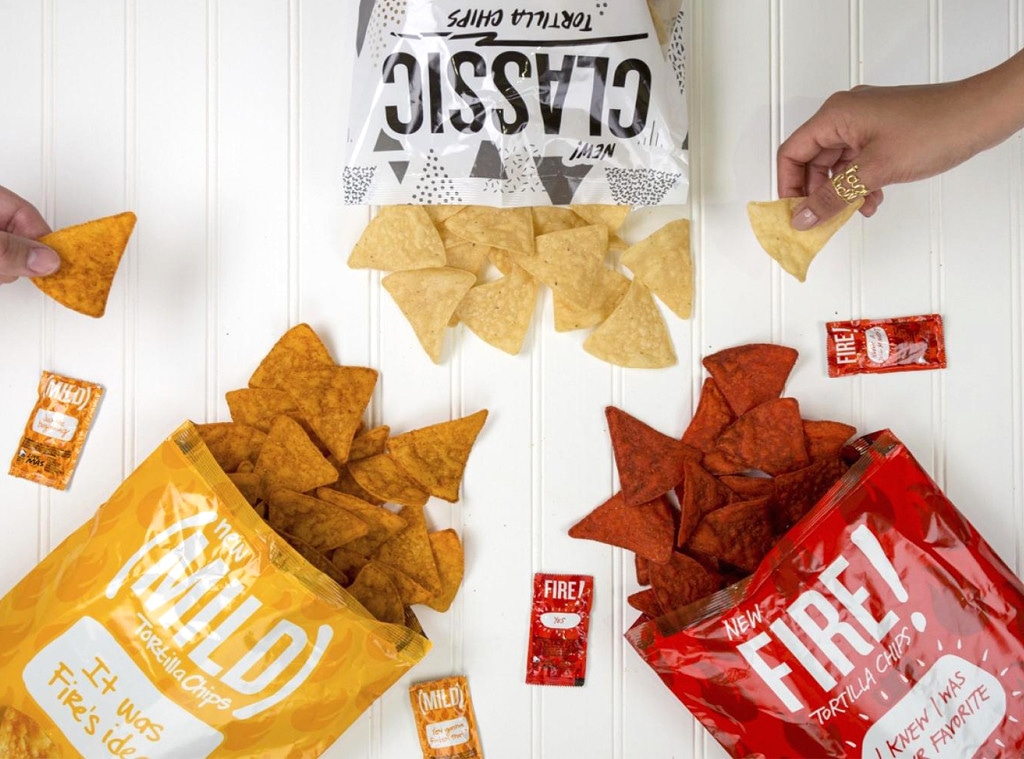 Taco Bell
Can we take one of each please?!
Just when you thought restaurants and major food companies were done creating clever and unique products for consumers, a few famous brands have announced some intriguing new items.
Get ready readers, because your stomachs are about to start growling real quick.
We begin with the always innovative Taco Bell who didn't announce a new menu item at their fast-food restaurants. Instead, they are setting their eyes on stores.
According to Nation's Restaurant News, the company plans to bring its own branded bags of chips to supermarkets and convenience stores. Shoppers can choose between three flavors—Mild, Fire and Classic —that also mimic the taste of Taco Bell's signature sauce packets. The chips will debut in retail stores in May including select 7-Eleven locations
In comparison, Pillsbury recently announced their new strawberry and cream cinnamon rolls. The rolls are currently available at Albertsons/Safeway, Walmart and other major retailers.
But warning, they're only available for a limited time.
For those wondering how you can wash all these special treats down, we've got your back. Well, maybe Starbucks is looking out for you.
Earlier this week, Today confirmed the coffee giant is creating the Crystal Ball Frappuccino. The beverage "starts with a crème-based Frappuccino [meaning there's no coffee in it] infused with peach flavor and turquoise sparkles that create an enchanting marbling effect."
Each drink will also be topped with one of three different candy gems that could be a prediction about the drinker's future. But Starbucks warns customers that they specialize in coffee and not predicting the future.
For those who are unable to visit before March 26, there's always Sonic's new pickle juice slushes. Food and Wine says the beverage will be available in June. Drink up, folks!