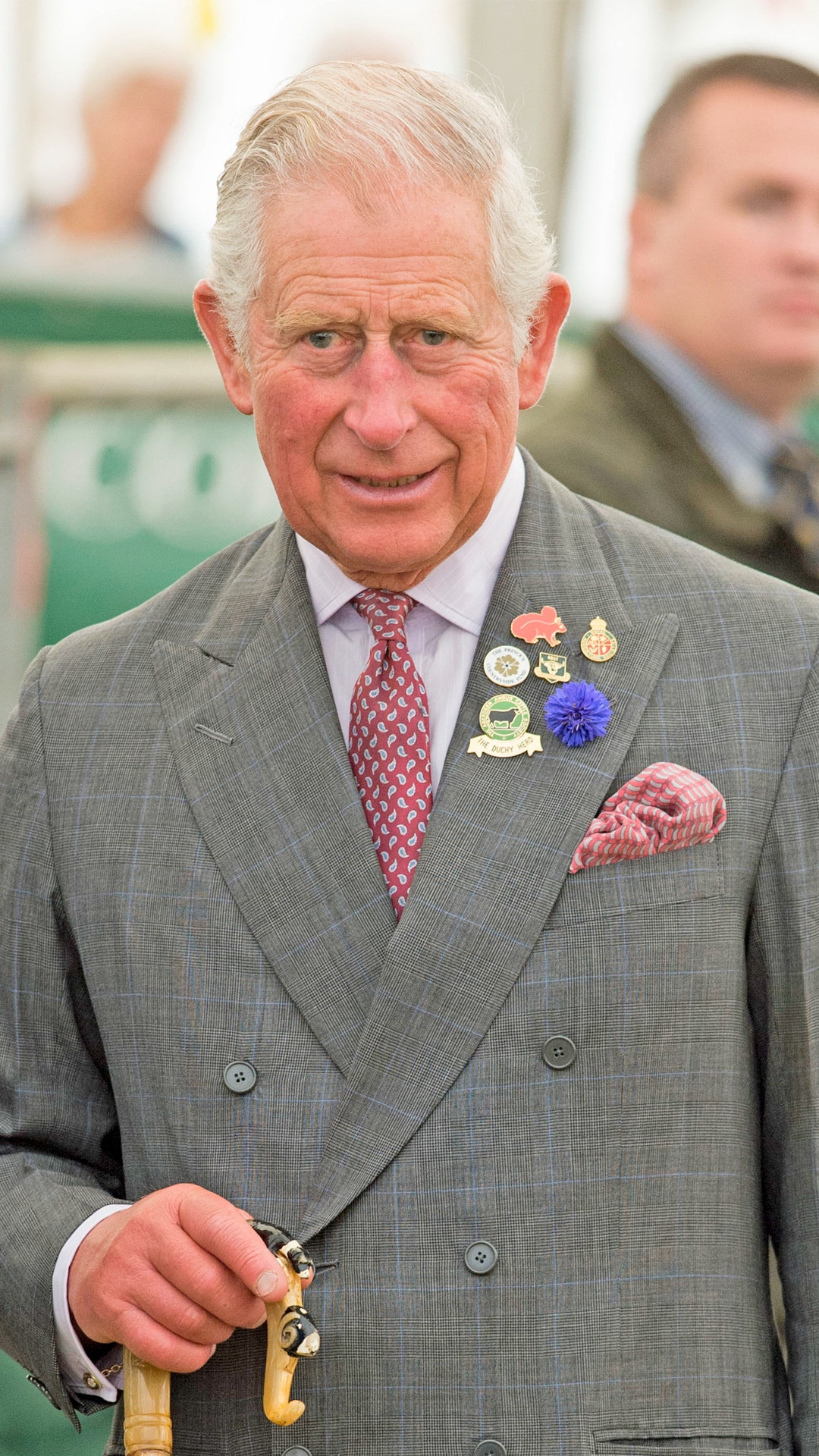 Mark Cuthbert/UK Press via Getty Images
The new, unauthorized Prince Charles biography has been released.
In Rebel Prince: The Power, Passion and Defiance of Prince Charles, author Tom Bower details the life of the royal, starting a year before the death of Princess Diana.
"This book is the story of Prince Charles' battle for rehabilitation after Diana's death, and his refusal to obey the public's expectations of a future king," Bower writes in the preface of the biography.
The book discusses everything from the relationship between Charles and Camilla Parker-Bowles, his sons Prince William and Prince Harry, as well as the relationship between Charles and his parents, Queen Elizabeth II and Prince Philip.
In response, sources at Clarence House dismiss the claims in the book, describing it as a work of fiction.
Let's take a look at some of the claims made in Rebel Prince:
Hugo Burnand via Getty Images
1. The Queen Forbade Charles From Moving Into Clarence House:
After Charles and Diana separated, Bower claims that the Queen forbade Charles from moving from Kensington Palace to Clarence House, where the Queen Mother lived.
"The prospect of Charles entertaining Camilla in a palace shared with his grandmother, then aged 92, was offensive. He had been assigned instead to St. James' Palace, a cold comfortless dwelling," Bower states in the book.
2. Charles Was "Paralyzed By Guilt" After Diana's Death:
After learning of Diana's death on August 31, 1997, Bower writes, "Charles was chanting, 'They're all going to blame me, aren't they? The world's going to go completely mad.'" Bower then states that in the hours after Diana's passing, Charles was "paralyzed by guilt."
Chris Jackson-WPA Pool/Getty Images
3. The Queen Called Camilla a "Wicked" Woman:
Late one night at Balmoral, Charles allegedly asked his mother to soften her antagonism about Camilla so the two could live openly.
"But on that evening she had had several martinis and to Charles' surprise she replied forcefully: she would not condone his adultery, nor forgive Camilla for not leaving Charles alone to allow his marriage to recover. She vented her anger that he had lied about his relationship with what she called, 'That wicked woman' - and added, 'I want nothing to do with her.' Met with a further hostile silence, Charles fled the room," Bower writes.
4. Charles "Inconsolable" Over Queen's Absence From Wedding Ceremony:
Charles and Camilla were married on April 9, 2005 in a civil ceremony. Charles' parents, the Queen and Prince Philip, did not attend the wedding ceremony. However, they did attend the Service of Prayer and Dedication and they held a reception for them at Windsor Castle.
"The final ignominy was The Queen's unexpected disclosure…that she would not be present at the town hall ceremony. Charles was inconsolable," Bower states in the book.
SilverHub/REX/Shutterstock
5. Charles Had Fears Over the Attention William and Kate Received:
After William and Kate Middleton announced their engagement, the public's attention was even further focused on the couple.
"The Canadian government had told Buckingham Palace that a proposed tour by Charles and Camilla should be delayed, so that it would follow a visit by William and Kate after their wedding," Bower writes. "The reaction in Clarence House was mixed. Charles was disappointed, while Camilla was unconcerned about Kate taking the limelight. Charles saw Kate and William as the new stars and feared he'd be in trouble. Camilla also dismissed the presumption that Kate would be the first commoner queen. 'That'll be me,' she would say with a laugh."
A spokesperson for the Queen tells E! News that Buckingham Palace hasn't commented on the book. Clarence House is not commenting.