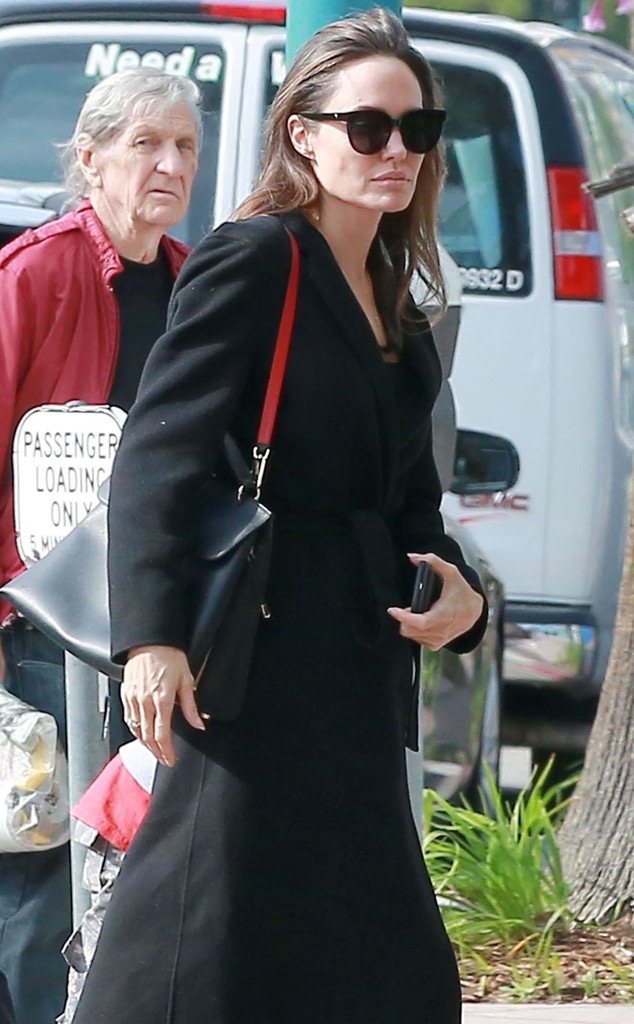 BACKGRID
Ever wonder what Angelina Jolie eats and feeds her family?
You're in luck. The 42-year-old Oscar-winning actress gave some clues about what she stocks in her fridge and pantry when she was photographed this week shopping at a branch of high-end supermarket Whole Foods in the Los Angeles area with two of her and ex Brad Pitt's six kids, daughter Zahara, 13, and son Knox, 9.
No surprise here: The Jolie-Pitt family appears to maintain a healthy diet. Spotted inside their cart: two boxes of two different kinds of oatmeal—plain 365 (store brand) Organic Oatmeal and maple brown sugar-flavored Nature's Path, plus a package of Brussels sprouts and a container of 365 applesauce.
Jolie showcased a stylish, femme-fatale look while shopping.
She wore a full-length black trench coat, black pants, black stiletto boots and a pair of Fendi sunglasses.