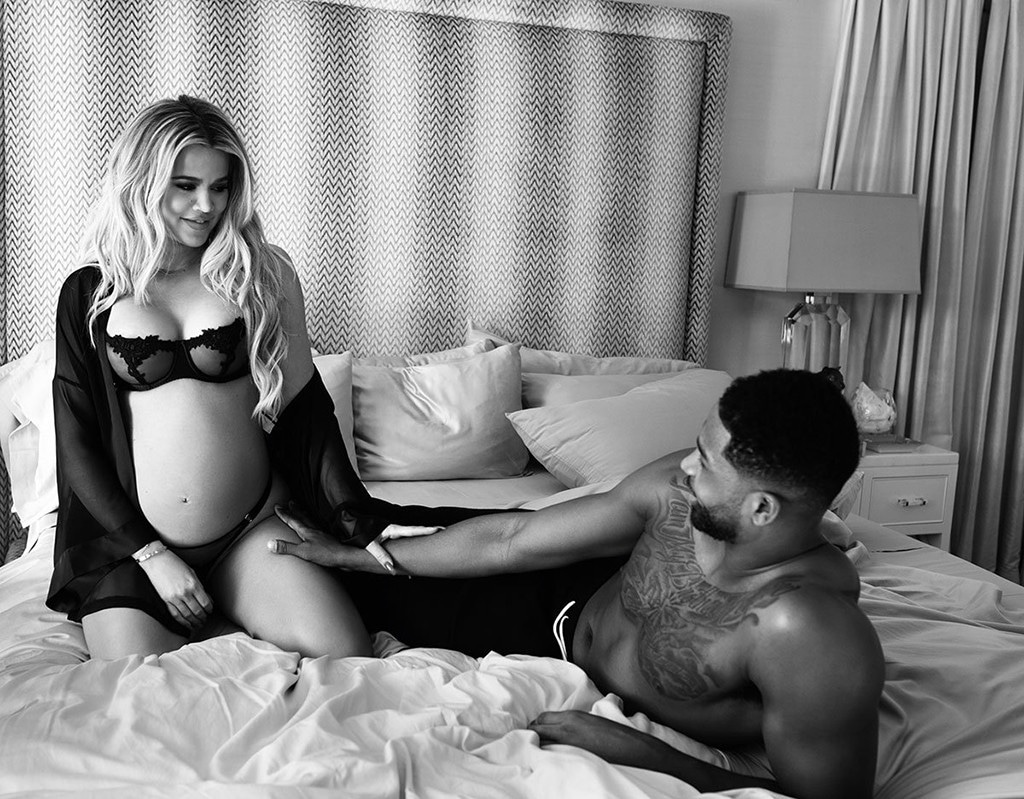 Sasha Samsonova/khloewithak.com
Khloe Kardashian and Tristan Thompson are hopping in bed together for a sizzling hot maternity photo shoot!
The pregnant Keeping Up With the Kardashians star took to her official app Thursday to release a super sexy behind-the-scenes pic from a recent lingerie shoot she did with Sasha Samsonova.
The black and white snapshot shows the parents-to-be gazing into each other's eyes while on top of the covers. Both stars are nearly naked, with Khloe flaunting her growing baby bump and ample cleavage in just a black lace bra, black panties and a matching cover-up. Meanwhile, her hunky basketball beau shows off his muscles and tattoos in dark pants.
The happy couple looks more in love than ever as they await the birth of their baby girl.
"Being pregnant has always been a dream of mine. Even though 9 months feels like a lifetime while I'm awaiting the arrival of my baby girl, it's really a blink in the grand scheme of life," Khloe wrote with the sexy snapshot. "I know I'm going to miss my belly so much once she's here, I had to capture the beautiful process that is pregnancy so I can always look back at this time. Thank you Sasha Samsonova for this special photo shoot! Also, shout-out to my glam team who helped me look and feel like a goddess: Hrush, Andrew and Jill. Check out a few of my favorite photos from the shoot, especially the ones with TT!"
Khloe, who is due to give birth very soon, is certainly one hot mama!