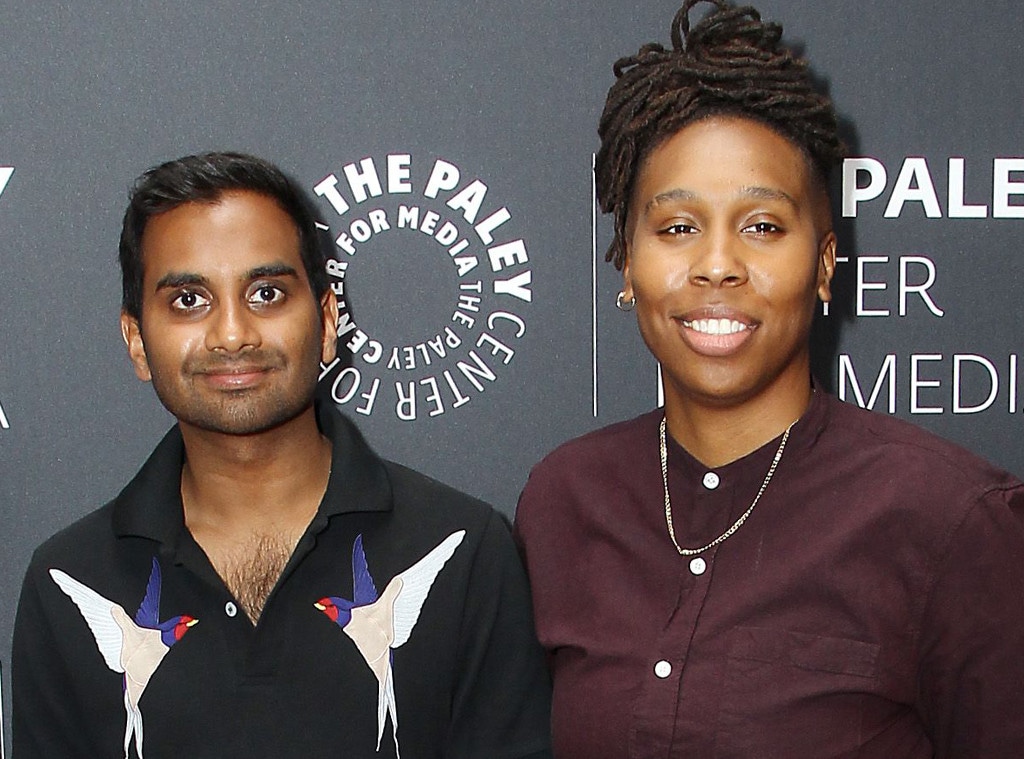 Patrick Lewis/Starpix/REX/Shutterstock
Aziz Ansari's Master of None co-star Lena Waithe has weighed in again on the sexual misconduct allegations made against him, saying she hopes people now educate themselves about consent.
In January, a woman said in an interview she felt "violated" during a 2017 date with the actor and comic. He said that he and a woman had engaged in sexual activity that "by all indications was completely consensual." Waithe told 89.3 KPCC's The Frame after the scandal that "in every situation, it's not always black and white," adding, "There are no sides, really, in some of these scenarios." The Ansari allegations had sparked much debate online about the issue of sexual consent.
Waithe, an outspoken supporter of the Time's Up initiative to help victims of sexual harassment, touched upon this when asked about Ansari again in an April 2018 cover interview with Vanity Fair.
"At the end of the day," she said, "what I would hope comes out of this is that we as a society...educate ourselves about what consent is—what it looks like, what it feels like, what it sounds like. I think there are both men and women who are still trying to figure it out."
"We need to be more attuned to each other, pay more attention to each other, in every scenario, and really make sure that, whatever it is we're doing with someone else, they're comfortable doing whatever that thing is, and that we're doing it together," she said. "That's just human kindness and decency."
Adam Scott, who starred with Ansari on Parks and Recreation, was asked in an interview with Vulture last week about the allegations made against the actor.
"I don't know what to say on the record about Aziz. I don't want to say anything that would be misconstrued," he said. "I'll say this: Aziz is doing great. He's a great, lovely guy. How's that?"