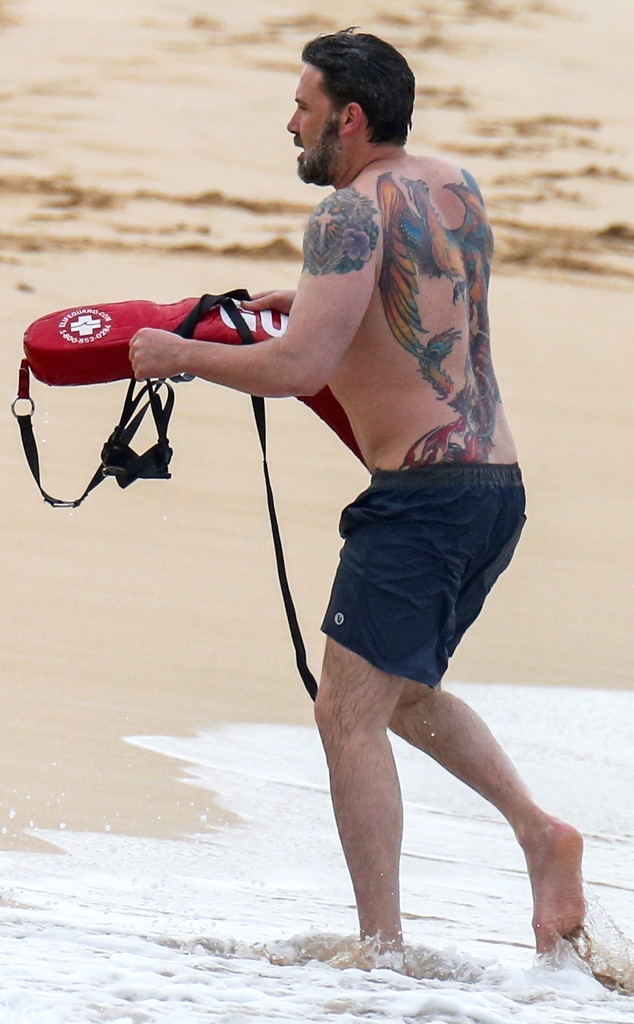 BACKGRID
Matt Damon is a good friend.
While appearing on The Daily Show on Wednesday evening, the Downsizing actor was asked about his pal Ben Affleck's giant back tattoo that sparked a social media frenzy over the weekend.
Just days ago, pictures surfaced of Affleck on the beach in Hawaii, sporting the colorful ink that he once claimed was fake.
So now that the tattoo mystery appears to be solved, what does Damon think about Affleck's permanent ink?
"It's not one man's job to tell another man what he can do to his back," Damon told host Trevor Noah on Wednesday's show.