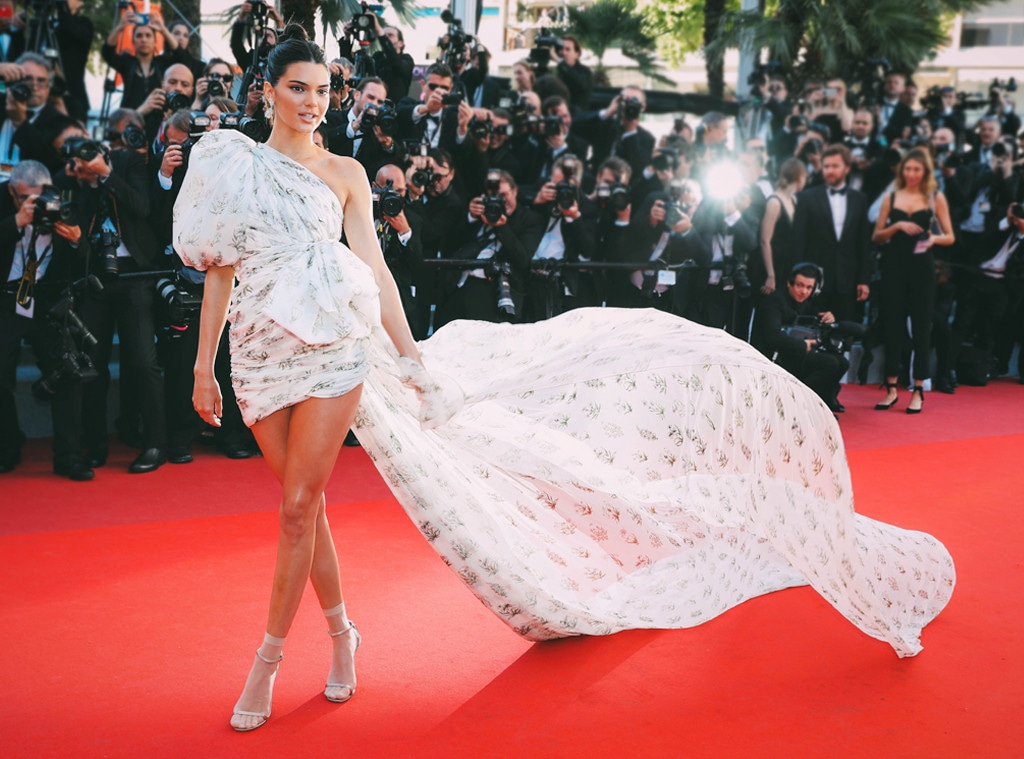 Neilson Barnard/Getty Images
Socks and sandals on a red carpet? It can be done. 
The sheer sock trend was all the rage last year, as street-style stars re-imagined the feet-warmers from the runway into everyday #OOTD looks. It girls like Hailey Baldwin, Gigi and Bella Hadid were spotted in every iteration of the look, wearing them with sandals, sneakers and boots. But it wasn't until the Cannes Film Festival, when Kendall Jenner wore a nude, shin-high version with metallic stilettos with mini-albeit-glamorous dress, that we understood how versatile the sheer sock can be. 
Now that the weather is getting warmer, see-through legwear is re-emerging along with your spring dresses, crop tops and cutoffs. This season, the trend is getting an update with new design features, like crystals, floral embroidery and fun mesh patterns. 
Think this look is too trendy for you? Wear the sheer sock to the office like Demi Moore or out to a concert like Joan Smalls, as seen below. Keep scrolling to see must-have options right now!