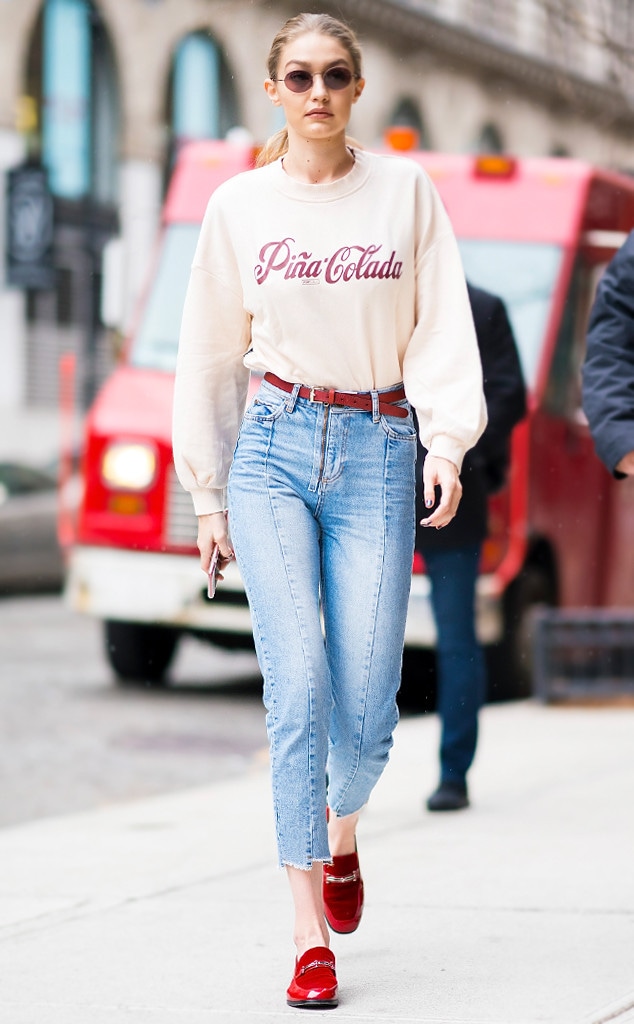 Gotham/GC Images
If Gigi Hadid started an Instagram account of her denim looks, we'd be her most engaged follower.
It seems like the supermodel dons a new denim trend every day, so you can imagine scrolling through all of the new ways to wear the versatile clothing we love: jeans. It would be epic.
Another reason why we love the model's denim flare: It is an endearing reminder that she's just like us. Even with access to the most luxurious wears, she continues to demonstrate the appeal of wearing a casual pair of jeans.
And, since she has access to be best stylists and brands, she's the go-to person for figuring out which style from spring's best trends you should add to your wardrobe and how to wear it.
Which of Gigi's favorite denim trends fits your style and budget? Shop her looks below!