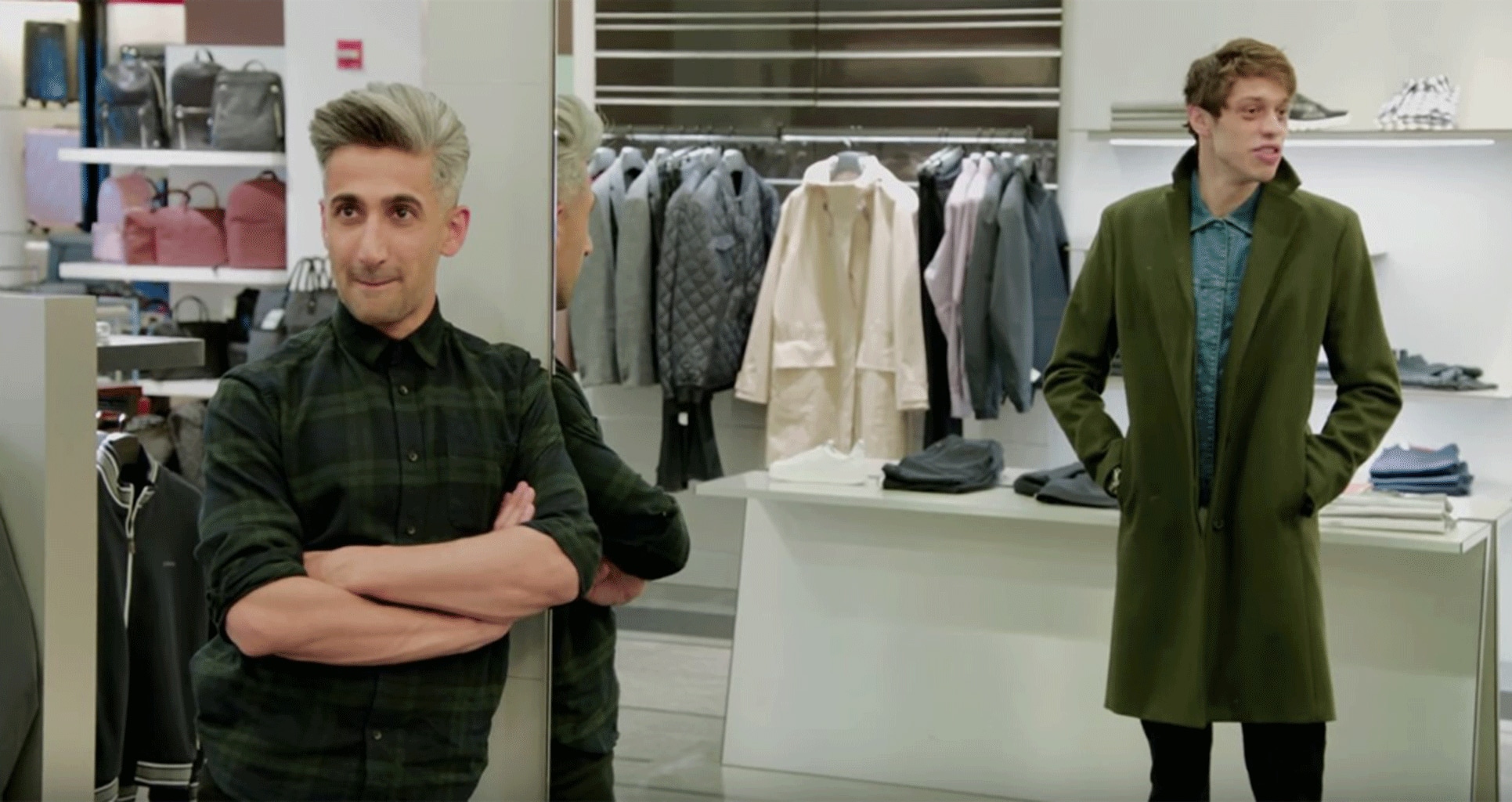 YouTube
Tan France to the rescue!
If there's anyone fit to makeover SNL star Pete Davidson and his "guido trash" aesthetic, it's Queer Eye's resident fashion expert. 
The two men got to work at style mecca Saks Fifth Avenue, where France quickly identified Davidson's style weaknesses, including his baggy pants and unreserved use of color. 
"I don't even have mirrors in my house because I don't like my face," the star joked. 
The makeover escalated quickly when France asked about Davidson's boxer preferences. Spoiler alert: Davidson likes boxer briefs by Calvin Klein or Tommy Hilfiger. Once the guys were done discussing their privates—"I've never talked about my balls on this show before," France quipped—it was time for the guru to start imparting his wisdom. 
He advised keeping his color palette more simple as to not drive away his girlfriend's parents and to use overshirts to boost his look up a notch. 
Soon, it was time to try on with castmate Heidi Gardner offering suggestions. First look: a denim jacket layered over a white T-shirt and slacks. "I feel like Timothée Chalamet," Davidson quipped. 
Next, he stepped out in a denim shirt, pants and a chic hunter green overcoat. 
"I think I look like I could take a meeting somewhere," the star observed. "Like I maybe run a business."
Check out Davidson's "cool upgrade" in the hilarious clip above!
What do you think of his new look? Sound off in the comments below.