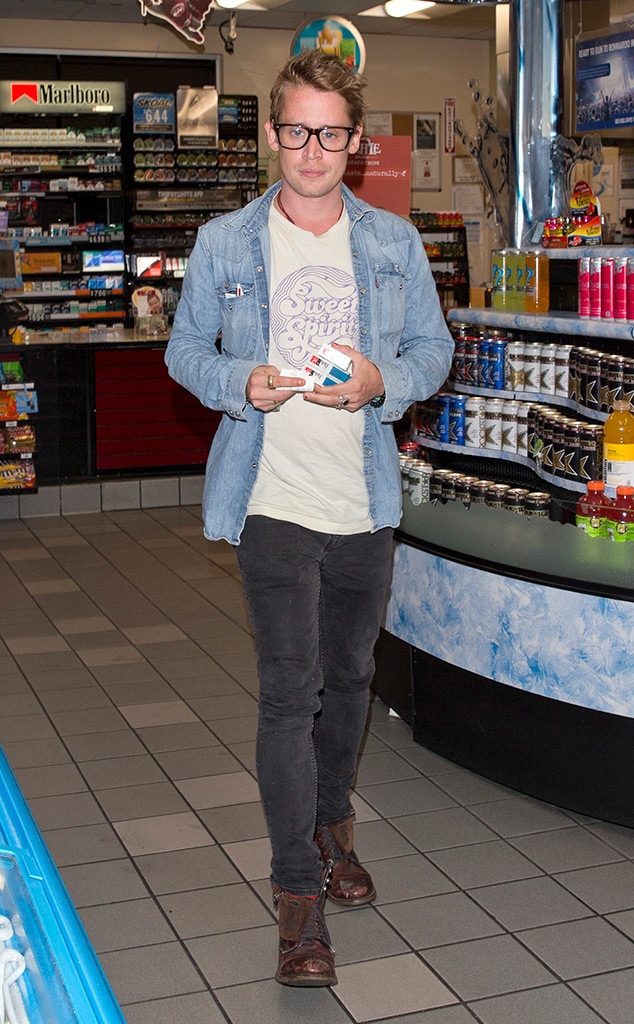 Splash News
Macaulay Culkin had sex before he was old enough to get a driver's license in most states.
The 37-year-old Home Alone alum and former child star revealed on Anna Faris' Anna Faris Is Unqualified podcast this week that he lost his virginity at age 15. Ri¢hie Ri¢h, his final hit film, had come out a year earlier. At the time, he was on an acting hiatus that would last for almost a decade.
Faris asked Culkin how old would his kids have to be to lose their virginity, if he had children.
"I was about 15," Culkin said. "So, I think that'd be about the...youngest that I think would be OK with them. It's one of those things, I think, I'm assuming that when you have a kid, yes, you want to be on top of all that kind of stuff, but at the same time, they are their own people."
"I'd say about 32," he joked. "I want them to wait until they're married. I guess when it comes to kids, do you even want to know?" 
Culkin said his experience of losing his virginity was "special."
"It wasn't gross or weird," he said. We planned it."
"It was warm and sticky and I thought like, 'Geez, this is weird. Am I doing it right?'" he continued, drawing laughs. "And also, we listened to the White Album. So there you go. In a nutshell. So yes, that was me, losing my virginity at 15."
Culkin did not name his partner.
The actor married actress Rachel Miner in 1998 when they were both 18. They split in 2000 and divorced in 2002.
Culkin is currently dating former Disney Channel star Brenda Song, 29.
"I had a special lady friend," he said on the podcast, joking, "She's Asian, so I can make Asian jokes now, too. It's great."
"She is so good to me that they feel like blows," he said. "She just does nice things, and I feel like at first I didn't know how to be treated well in that kind of way. It was a strange, almost foreign concept."