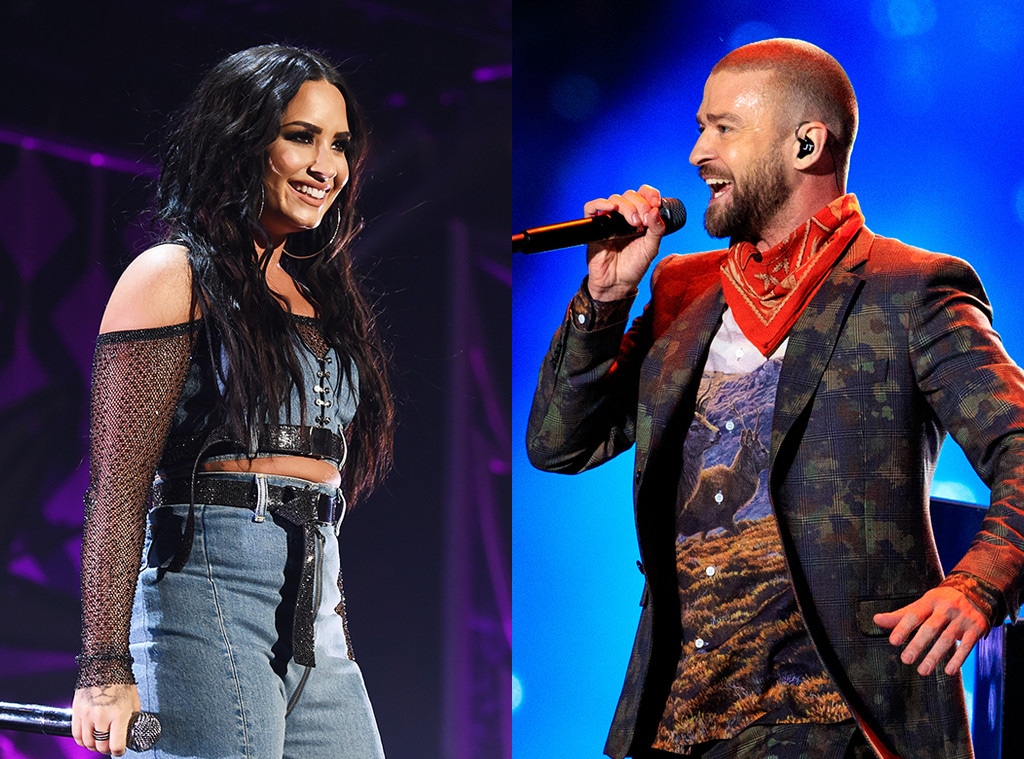 Getty Images
The nor'easter has spurred Demi Lovato and Justin Timberlake to cancel their tour dates and postpone concerts.
On Wednesday, Lovato was scheduled to perform at Prudential Center in Newark, NJ, while Timberlake was set to have a show at Madison Square Garden in New York City. The fourth nor'easter storm in three weeks is expected to bring record springtime snow and heavy winds, CNN reported. Schools and flights have already been canceled as the result of the bad weather.
"Sad to announce that we need to reschedule the show tonight in Newark due to the extreme weather conditions," Lovato wrote on Instagram. "Don't worry though because we'll make up for it and be back on April 2nd to ensure safe travel for you guys! Hang on to your tickets and see you then ❤️ #tellmeyoulovemetour."
"Hey ya'll," Timberlake said in an Instagram selfie video that shows him wearing a hooded coat while standing outside in the snow. "So sorry to announce the show tonight at the garden has been postponed due to the weather, as you can see. Man, I'm bummed. But everybody who has tickets tonight, hold onto your tickets, we will definitely get back to you with a date where we can make it up, so they will still be valid. Stay tuned. The show for tomorrow is still on as of right now, so excited about that. Happy spring, everybody?"
Lovato is scheduled to perform her next show in Wells Fargo Center in Philadelphia on Friday, while Timberlake's next concert is on Thursday, also at Madison Square Garden.
CNN said that more than 70 million people are under a winter storm watch, warning or advisory from the southern Appalachians to Boston and that the storm is set to hit New England and Maine before moving away from the region by Thursday