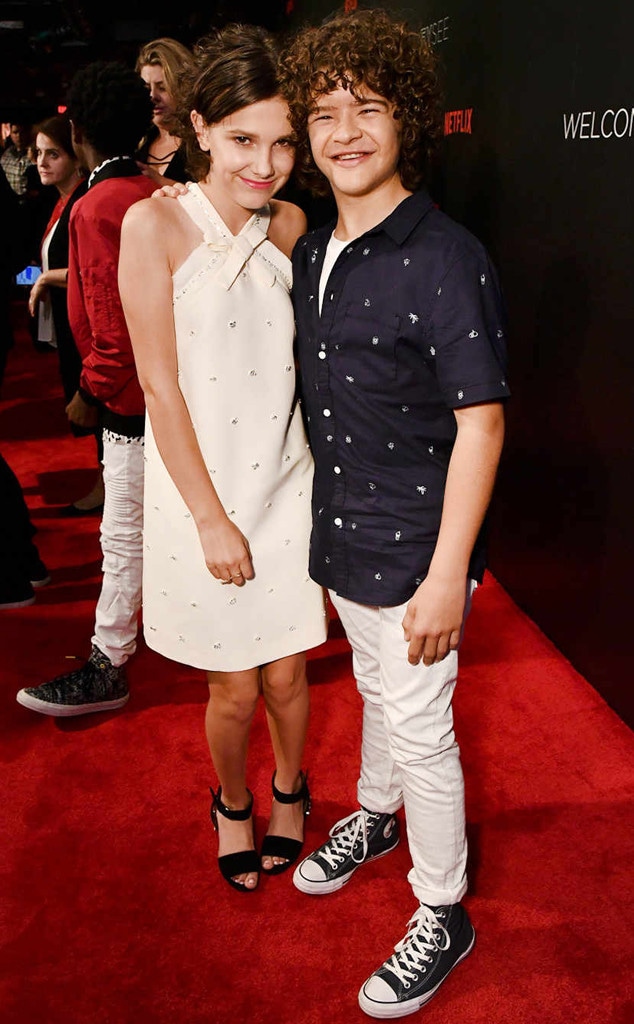 Latour/Variety/REX/Shutterstock
In Hawkins, the kids stick together. 
On Tuesday, a Twitter user revealed her younger brother, Aaron Alambat, celebrated his birthday with a Stranger Things-themed party, complete with "Demogorgon blood" punch and Christmas lights.
While he invited eight of his classmates, none of them ultimately showed up, Alambat's sister revealed on Twitter. 
Not to fret, Aaron, because you have some VIP guests coming next year—if you'll have them, of course. 
One of the Netflix series' stars, Millie Bobby Brown, digitally caught wind of what happened and chimed in online. 
"What!!!!" the 14-year-old tweeted. "Oh Well You can let them all know that everyone on behalf on Stranger things would've come! I think your awesome and next year I would like an invite... Please?"
"AARON LOVES YOU," his sister responded on his behalf. "AND THE WHOLE CAST."
Gaten Matarazzo also wanted an invitation. "Count me in too!" he tweeted. "I'll bring the chocolate pudding."
Cara Buono, who plays Mrs. Wheeler, sent over some well wishes for the youngster. "Happy Birthday! Wow, those kids missed out!" she tweeted. 
As for Aaron, "He's chillin now," his sister updated online. "He says if his classmates are gonna invite him, he won't go. that's his payback."