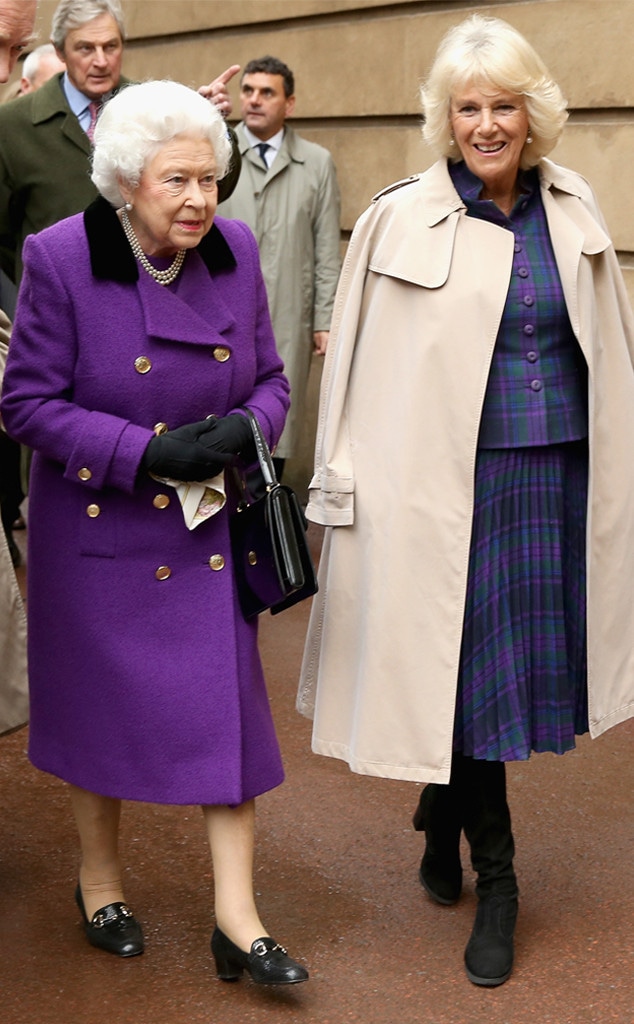 Chris Jackson-WPA Pool/Getty Images
In vino veritas!
It's no big secret or surprise that Queen Elizabeth II has not been a big fan of her son Prince Charles' second wife Camilla Parker-Bowles—but a new book by  British journalist Tom Bower details just how rocky the relationship has been between the two women over the years, calling the royal's icy treatment of Parker-Bowles a "Cold War".
The tell-all, titled Rebel Prince: The Power, Passion and Defiance of Prince Charles, details a boozy night at Balmoral Castle in the summer of 1998 (a year after Princess Diana's death) when the Queen's silver tongue got the best of her after a few drinks.
According to People via an excerpt published in the Daily Mail, Bower's book, the whole thing went down a little bit like this...
"[Charles] asked that she soften her antagonism so he could live openly with Camilla. His hope was that the Queen, who rarely interfered, would at least not directly forbid it."
"But on that evening she'd had several martinis, and to Charles's surprise she replied forcefully: she would not condone his adultery, nor forgive Camilla for not leaving Charles alone to allow his marriage to recover."
"She vented her anger that he had lied about his relationship with what she called 'that wicked woman', and added: 'I want nothing to do with her.'"
According to the book, Charles fled the room and tearfully called Camilla. 
Bower's book also claims that the feud plagued Princes Charles and Camilla's relationship for years, even at their 2005 wedding.
Although the road to the wedding was rather drama-filled, Charles and Camilla eventually married on April 9, 2005 at St. George's Chapel, the same location where Prince Harry and Meghan Markle will be married. The official union means the Queen, who attended the event, eventually approved the pair to be public about their romance. However, the book does claims that Queen Elizabeth refused to speak to Camilla at the wedding or even address her by name during her speech, so privately she may have felt differently.
The book attributes the Queen's public softening on their relationship to the 2002 death of her mother, the Queen Mum, who also staunchly disapproved of the relationship.
And while the royal matriarch may have finally come around on ole Camilla (at least in front of the world), looks like even QEII can't hold her liquor!
E! News has reached out to the Palace for comment.
Rebel Prince: The Power, Passion and Defiance of Prince Charles is available on March 22.