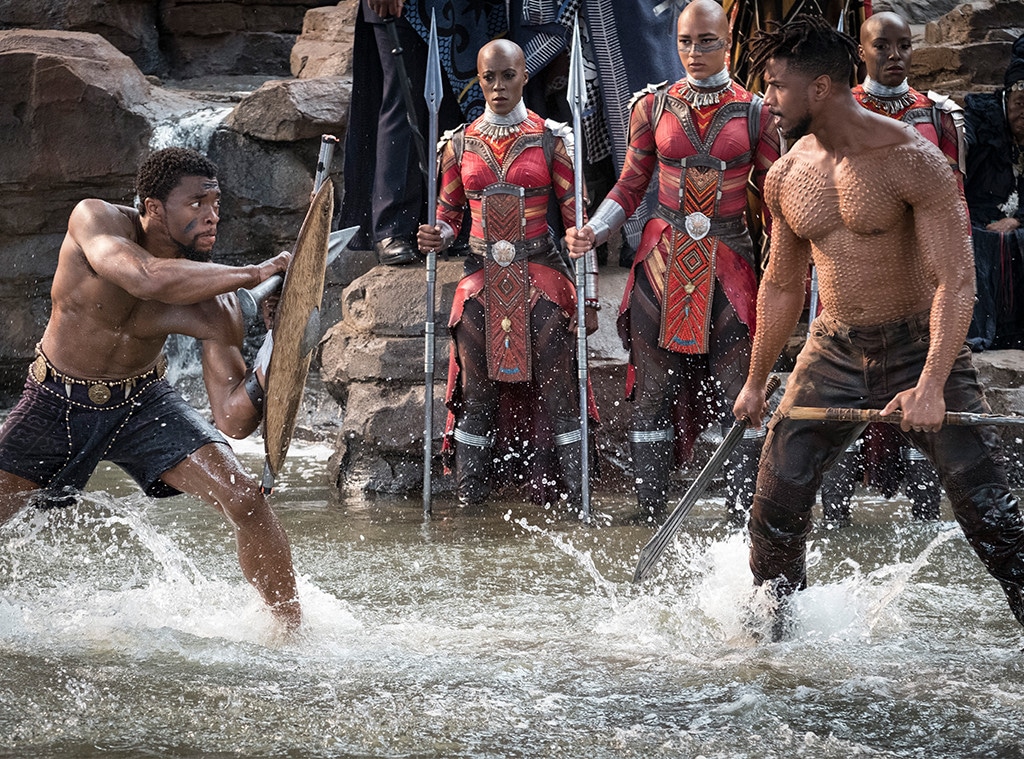 Marvel Studios
Wakanda forever! Black Panther is now the most tweeted about movie of all time!
With over 35 million tweets about the film, Black Panther has destroyed the social media competition. Twitter made the announcement Tuesday, officially making the film the most tweeted about movie ever. It was also revealed on Tuesday that the most retweeted post about the film is Kendrick Lamar's tweet about the movie's soundtrack.
"Black Panther The Album 2/9," he tweeted on January 31, along with the album's track listing.
The characters from the movie that have been tweeted about the most have been Black Panther (Chadwick Boseman), Killmonger (Michael B. Jordan) and Shuri (Letitia Wright).
Since the release of the film—which also stars Lupita Nyong'o and Danai Gurira—in February, it has already earned over $1 billion at the box office worldwide.
In early March, Marvel Studios president Kevin Feige teased possible Black Panther spinoffs.
"It's a balance between leaving people wanting more and then giving them too much, but I would watch a movie about any of those characters you just named," he told Entertainment Weekly. "I think Shuri's astounding, and you'll see much more of her in our universe. Okoye, I think I'd watch three action films just Okoye. I'm not saying we're doing that, but I'm saying that we're intrigued by them. Frankly, as I've said before, finishing these first 22 movies is really all we're thinking about at this point."