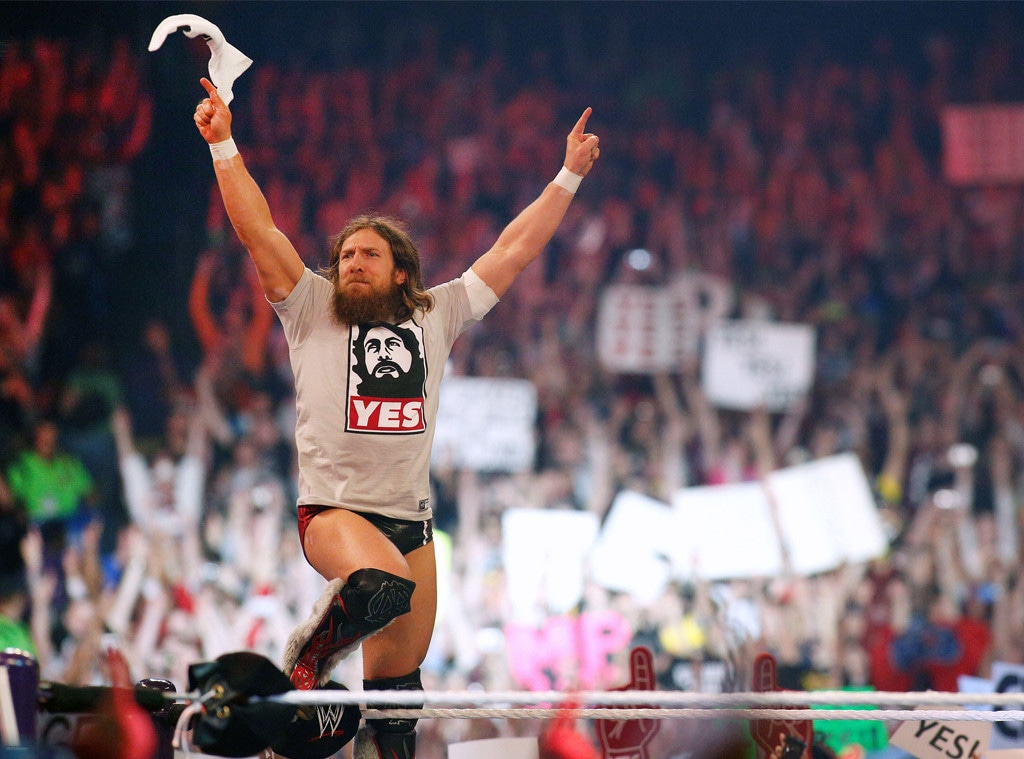 Jonathan Bachman/AP/REX/Shutterstock
Back in action! 
It has been more than two years since Daniel Bryan (real name Bryan Danielson) announced he would be retiring from the WWE. But it looks like he may be returning to the ring once again. Bryan has been cleared by the WWE to wrestle, and rumor has it that he may make his debut in a few weeks at WrestleMania 34! 
The WWE announced today that, "following more than two years of extensive evaluations, four-time World Champion Daniel Bryan has been medically cleared to return to in-ring competition by leading neurosurgeons, neurologists and concussion experts, including Dr. Robert Cantu, Dr. Javier Cárdenas and Dr. Jeffrey Kutcher."
"Bryan underwent a full review of his medical history and received comprehensive neurological and physical evaluations independent of WWE. He was cleared by each doctor as well as WWE's Medical Director, Dr. Joseph Maroon," the WWE shared.
Bryan, 36, announced his retirement in February 2016. "Due to medical reasons, effective immediately, I am announcing my retirement. Tonight on Raw, I'll have a chance to elaborate. #gratitude," he tweeted at the time.
The former World Heavyweight Champion had been on a medical leave from WWE for almost a year for a concussion-related injury and was unsure if he would ever be able to compete again. He also previously underwent neck surgery in May 2014
"I used to think that the percentage of the WWE ever clearing me was low. I think with the stuff that I have done it has gone a little higher but I don't know how much higher," Bryan recently shared in an interview with The National.  "With how everything is, there is one day to go if I don't get cleared [storyline wise] and then there is another way to go if I am cleared. I am hoping to be cleared but I don't know which way it goes," the site revealed.  
Bryan recently opened up during Total Bellas about his trouble dealing with his battling depression and his retirement. "I'm having a really hard time with this retirement thing and not having wrestling," he shared. "But I'm doing my best to come out of this." Looks like his best was good enough. 
With him now cleared, could a new storyline with him be taking place at WrestleMania? We hope so!