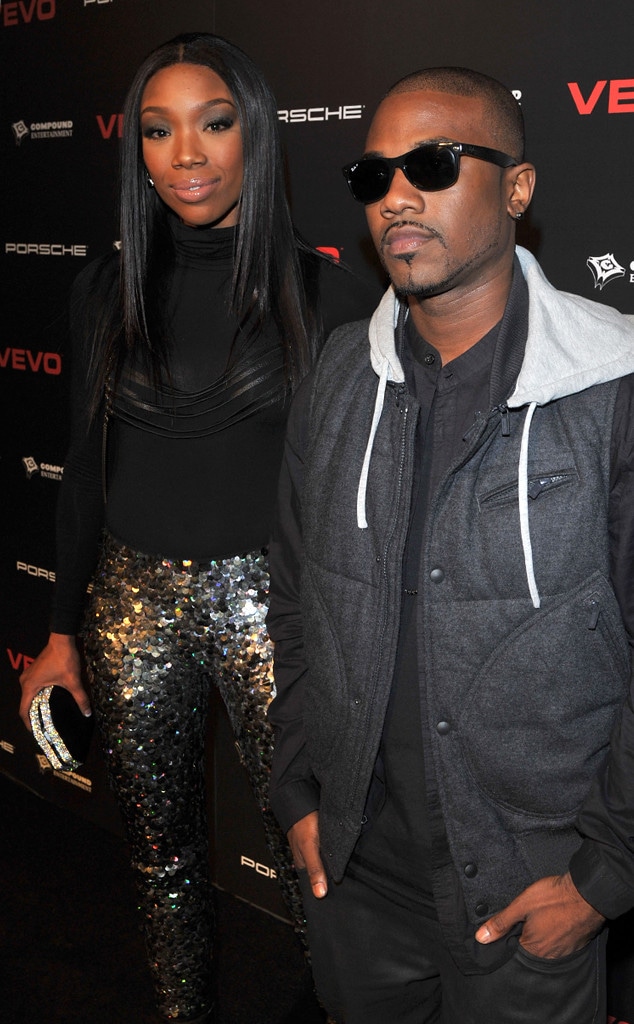 Craig Barritt/Getty Images for VEVO
There's some family drama going down in the Norwood family.
During Ray J's baby shower on Saturday, two family members seemed to have skipped the bash—Brandy and her mother, Sonja Norwood.
The reason for their absence apparently stems from a series of cryptic tweets made by Ray J's wife, Princess Love, regarding indiscretions in the couple's relationship. Following the tweets, Brandy and her mother allegedly confronted the singer's wife over the weekend which ignited an argument.
But despite missing the shower, Ray J's sister and mom did in fact attend the gender reveal party the night prior, where news was announced that the couple will be expecting a daughter.
As E! News previously reported in November, the singer and his wife are expecting their first child together.
He confirmed the happy news while appearing as a guest on The Real, stating, "Princess and I—we're expecting."
The proud papa-to-be said, "I am nervous, excited. It finally happened."
The 37-year-old admitted that the couple, who have been married since 2016, had struggled to get pregnant and took more time than he'd expected.
"We were trying for a while. It's not as easy as people think," said Ray J, who also said they didn't know the gender of their child yet, but that he was hoping for a little girl."
In an Instagram post uploaded by Brandy today, the singer gave her reasons for missing the event.
"Congrats to my brother and sister on their Baby and Baby Shower. I'm very excited to be an Auntie. So sorry I missed this moment with the both of you. I had a show in Hampton Virginia on the same day but I'm so glad I was able to push my flight back for the gender reveal the day before. There is nothing here but love and no matter what anyone says we are family and we will always be. Your beautiful bundle of joy will change our lives forever. Love you Prinky @princesslove and I love you infinity @rayj May God continue to guide you and keep you. #ForeverNorwood"
E! News has reached out to Brandy and Ray J's reps for comment.