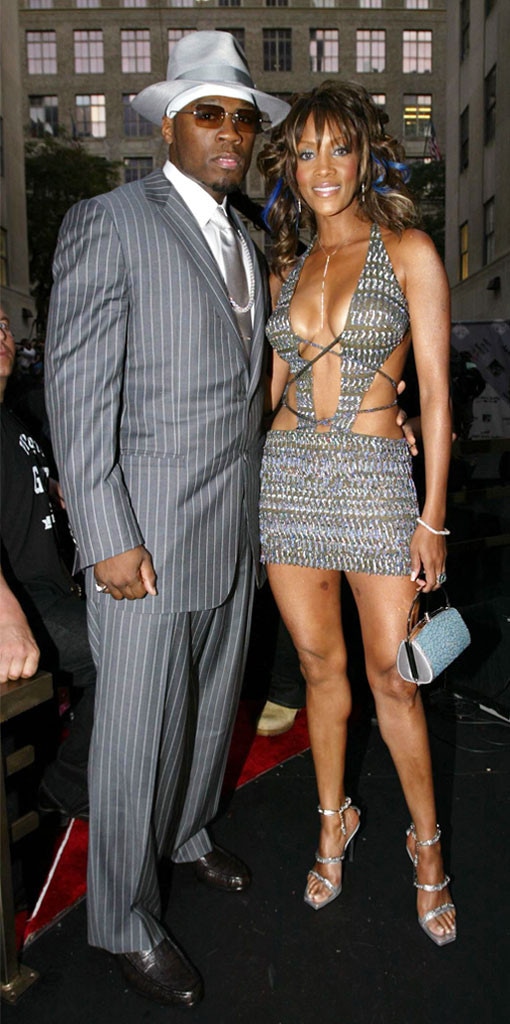 Mark Mainz/Getty Images
The plot continues to thicken between tumultuous exes Vivica A. Fox and 50 Cent. 
The two stars have been exchanging shots in the public eye since their breakup in the 2000s. Now, ahead of the release of Fox's new book, Every Day I'm Hustling, it seems the Empire actress is very candidly opening up about their past love life. 
According to a report from the New York Daily News, the actress rated their bedroom activity as "PG-13" in the book. "Most of the time, I would be the one initiating sex, because I really enjoyed making love with him," she reportedly wrote, adding that it was "cherished and special."
It's been more than a decade since these two were a couple and, as can be deduced from the Grammy winner's Instagram response on Monday, 50 Cent wants their history to stay in the past. 
"I'm waking up to this s--t, that was 14 years ago," he wrote on social media. "Smh who does this? What the f--k!"
Let's hope this does not ignite their since-burried beef. At the start of 2017, Fox revealed to Wendy Williams that the two had officially made peace after years of dragging each other in the spotlight. "I walked to him and I said, 'Happy New Year,'" the actress recalled on Williams' daytime talk show a year ago. "It is so time for this to be over with, as far as beefing back and forth."
As she continued at the time,"Someone has to be the bigger person. I walked over to him. We sat down. I gave him a hug, we talked for a few minutes and that was that."
"Listen…I will always have love for him," Fox reiterated to Williams. "As much as we've been through, I will always have love for him. I've said he was literally like…my true love."
"I hated to have beef with him, but I let nobody mess with me. I ain't no punk," she explained. "I told him, 'I will always love you, We're not meant to be together, but I'll always have love for you.'"