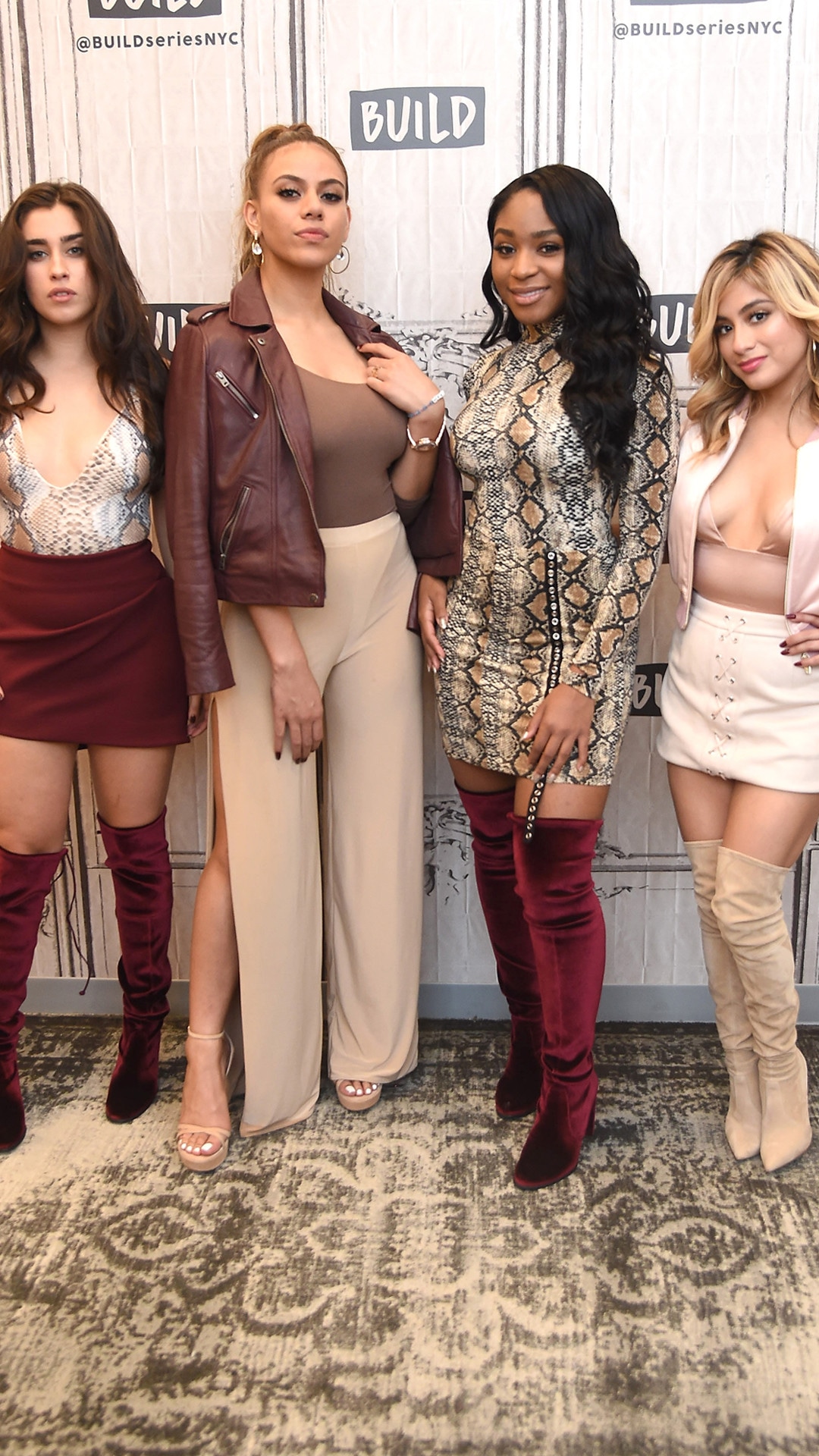 Gary Gershoff/WireImage
Normani Kordei, Ally Brooke, Dinah Jane and Lauren Jauregui are taking a break from Fifth Harmony.
The girl group announced Monday morning that they're taking an indefinite hiatus after six years together.
"After six years going hard, non-stop, we also realized that in order to stay authentic to ourselves and to you, we do need to take some time for now to go on a hiatus from Fifth Harmony in order to pursue solo endeavors," the Twitter statement reads. "We are all very excited and grateful to be able to take this time to learn and grow creatively and really find our footing as individuals. In doing this we are allowing ourselves to gain new experiences, strengths and perspectives that we can bring back to our Fifth Harmony family."
The group, which previously included Camila Cabello, first rose to fame in 2012 after coming together and finishing in third place on The X Factor. Over the years, the band enjoyed much success with hits like "Worth It" and "Work From Home."
In December 2016, it was announced that Camila had left the group and has since been enjoying solo success. But Camila isn't the only one who set herself up for a solo career. Dinah, Normani, Ally and Lauren have all made moves over the years to now allow themselves to venture out on their own.
Last year, Normani competed on season 24 of Dancing With the Stars. Her fierce dance moves helped her and partner Val Chmerkovskiy reach the finals, where they finished in third place. In October 2017, Billboard reported that Normani had signed a solo management deal with S10 Entertainment & Media, sparking rumors she was about to leave Fifth Harmony.
She continued to build her career outside of Fifth Harmony in 2018 by releasing a single called "Love Lives" with Khalid in February.
Other members of the group have also released songs outside of Fifth Harmony.
In June 2017, Ally was featured on the Lost Kings song "Look at Us Now." She also released the song "Perfect" with DJ Topic in January 2018. In addition to singing opportunities, Ally is also venturing into acting and is set to appear in season two of Freeform's Famous in Love.
Dinah has also been working on her solo career in recent years. In December 2017, Dinah and Leona Lewis collaborated on a Christmas melody as a holiday gift for fans. Two months earlier, Dinah was featured on the song "Boom Boom" with RedOne, Daddy Yankee and French Montana.
Lauren has also released multiple tracks outside of Fifth Harmony. In late 2016, Lauren was featured on Marian Hill's song "Back to Me." The following year she also collaborated on "In Your Phone" with Ty Dolla $ign and "All Night" with Steve Aoki, as well as "Strangers" with Halsey.
So while the hiatus announcement might've come as a surprise to some fans on Monday morning, the group has been steadily building their solo careers over the years. Right now, they're taking some time to focus on their own projects and—like they said in their announcement—they are "allowing ourselves to gain new experiences, strengths and perspectives that we can bring back to our Fifth Harmony family."
What's your reaction to Fifth Harmony's hiatus announcement? Sound off in the comments!