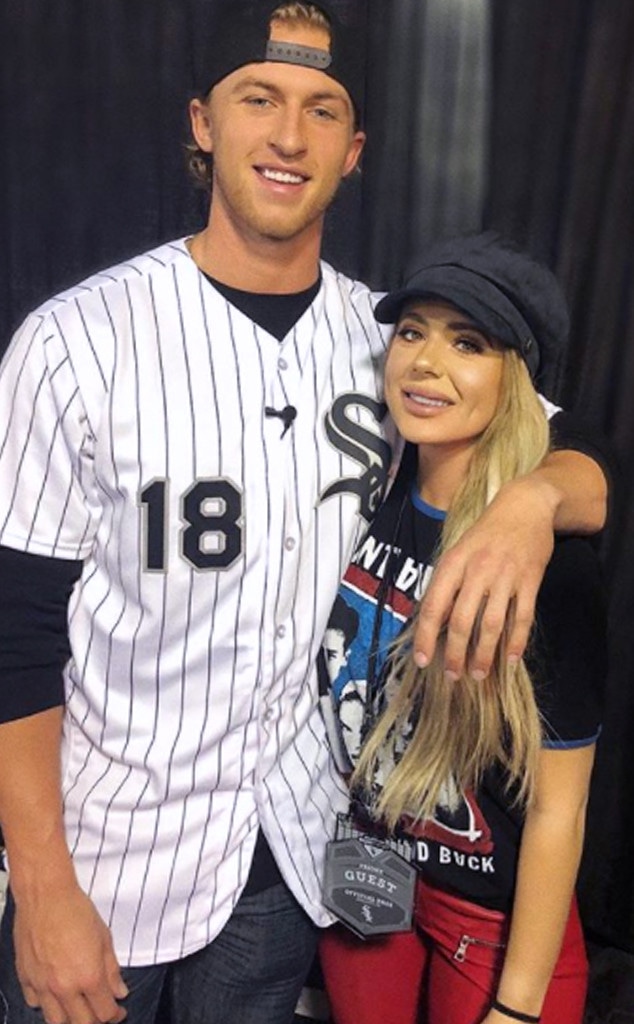 Instagram
Brielle Biermann is embracing life as a 21-year-old single gal. 
Newly broken up from her boyfriend of two years, baseball player Michael Kopech, the reality star's split came as a surprise for some fans since the news broke late last week. 
"It is true," the young star tweeted to a fan, offering a very brief explanation. "We have a lot going on right now we decided it would be for the best. What's meant to be will always be." 
While a source told Us Weekly distance was a factor in the breakup, Brielle's famous mama appeared on Watch What Happens Live!, where she elaborated a touch more on the root cause.
"So, Brielle just turned 21," Kim pointed out. "That's exactly what happened, I think." While Kopech has been busy with baseball training, Brielle has been living a full life back home. 
"All of the sudden you're 21 and you're actually living because Brielle's actually boring," Kim continued. 
Iggy Azalea, who also visited Andy Cohen's clubhouse on Sunday night, chimed in. "I think if you're 21, you should go be 21. You need to have life experience," the rapper insisted. 
While the two are going their separate ways for now, it's clear the family doesn't have any bad feelings toward Brielle's ex. "He's a really great guy," Kim complimented. 
As for her firstborn, "She's moving out in a month," the Real Housewives of Atlanta star told Cohen. "I just want her to live."
(E! and Bravo are both part of the NBCUniversal family.)