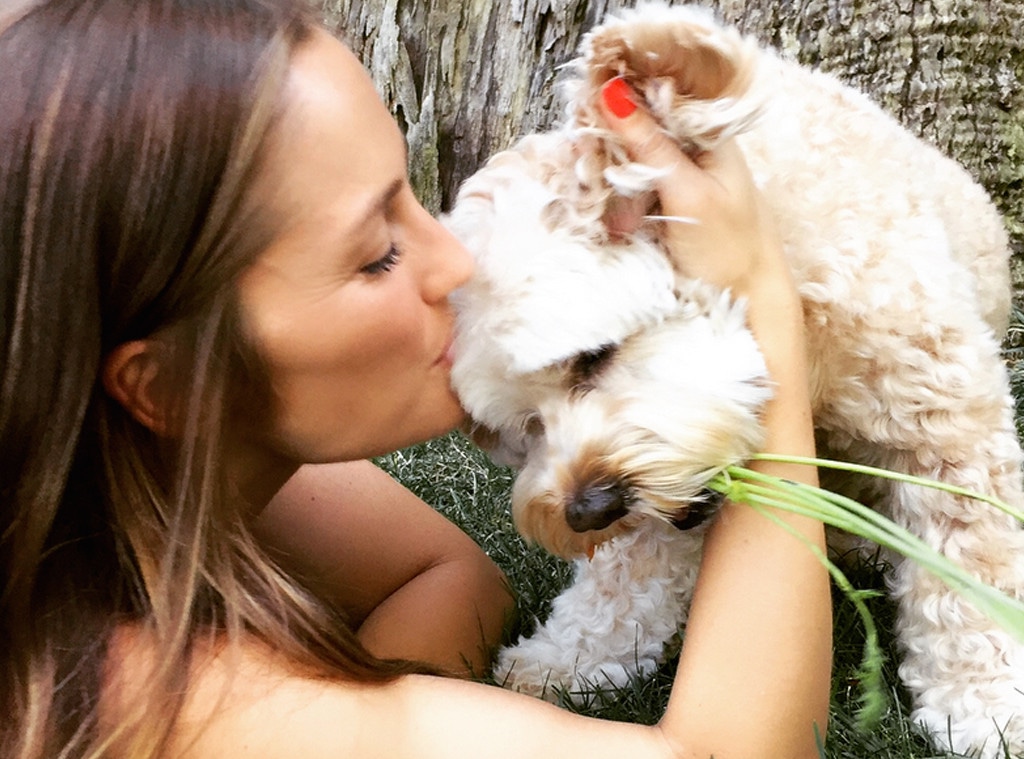 Instagram
Minka Kelly is saying goodbye to her cockapoo Chewie—a.k.a. "the absolute love of my life." In a series of updates Sunday, she mourned the death of her constant companion. "Thank you for this pic, @bjmcelhaney. And thank you so much for all the love, everybody," the actress wrote in one of two touching photo captions. "I feel it and I'm so touched and so grateful. Thank you."
The actress named her dog after the Star Wars character Chewbacca, and she often called him the "love of my life." And in a 2011 WhoSay post, she raved, "I can't get enough of this wookie!"
Kelly shared a collage of photos and videos on Instagram Sunday, paying tribute to her "sweet angel baby girl." The Friday Night Lights actress admitted, "I still can't quite catch my breath. My heart is broken into a million pieces. Thank you for 13 years of true and unconditional love. Thank you for growing with me as we ventured out into the world. We've lived all over the place and what a trooper you were. You made everywhere new and foreign feel like home."
Chewie was "the first living thing I was responsible for and the first living thing who's love I trusted," Kelly explained. "You've seen me through it all...You were my rock during the hard times and taught me humility during the good. What a divine gift and love you were. I hope you're out there somewhere running through a forest chewing on sticks and chasing squirrels."
"I hope you're with my momma," said Kelly, whose mom passed away at age 51 in 2008. "Give her all the kisses for me and make sure she knows how much we've missed her. Thank you for choosing me to be your momma. I'd suffer this heartache a million times over to do it all again."
Kelly ended her note by writing, "I love you forever, my puppy."