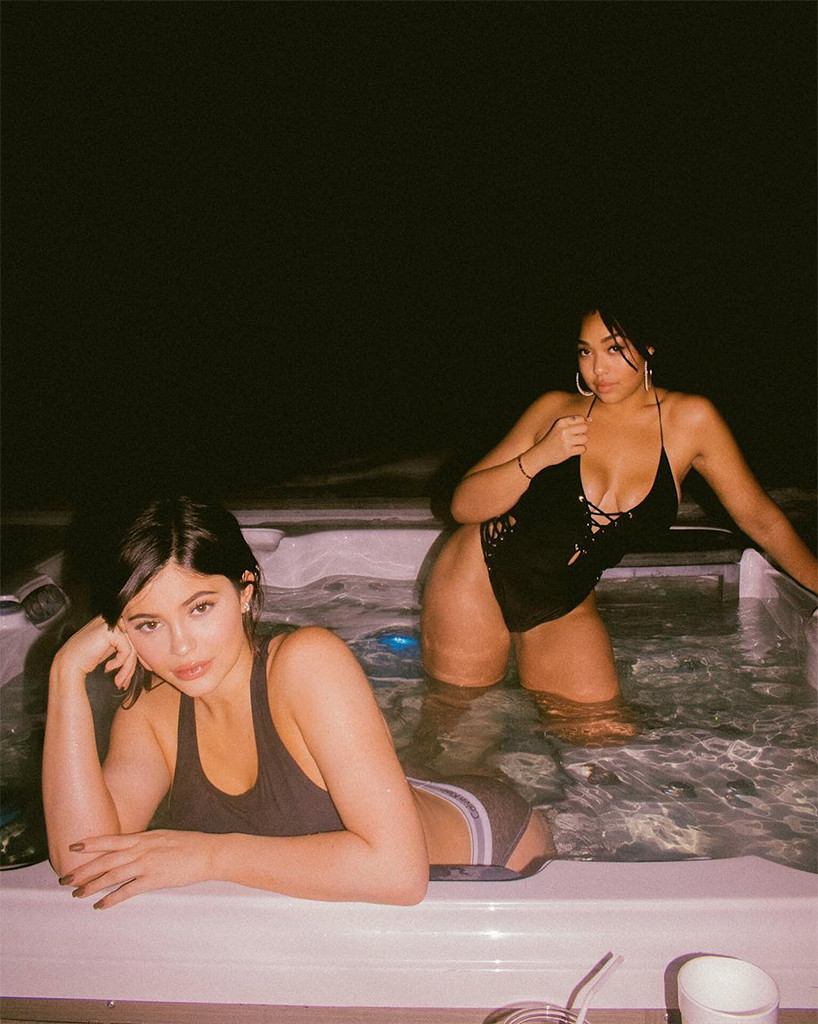 Kylie Jenner/Instagram
Kylie Jennerwas in hot water—and we mean that literally—during a snowy trip with her bestie Jordyn Woods
While on a snow-filled retreat to a ski resort, the new mom and her BFF got in a hot tub and had some photography fun with a bevy of photos. On Saturday, the reality star soon took to Instagram to share a slew of pics from the fun-filled dip.
In one photo, Kylie is pictured in the Jacuzzi wearing only Calvin Klein undergarments, while Jordyn opted for a lace-up swimsuit. The 20-year-old captioned the Instagram photo, "Girls next door." She and Jordyn pose for the camera.
In another photo, Kylie wears a black sports bra and puts her hair behind her ears. Additionally, Ky poses back to back with her pal while in the hot tub in yet a different hot tub pic.
Jordyn and Kylie have been at each other's sides non-stop in recent days. On Thursday, the makeup mogul and her pal were spotted eating sushi together in Los Angeles. The pair appear to have escaped to their snowy vacay on Friday.