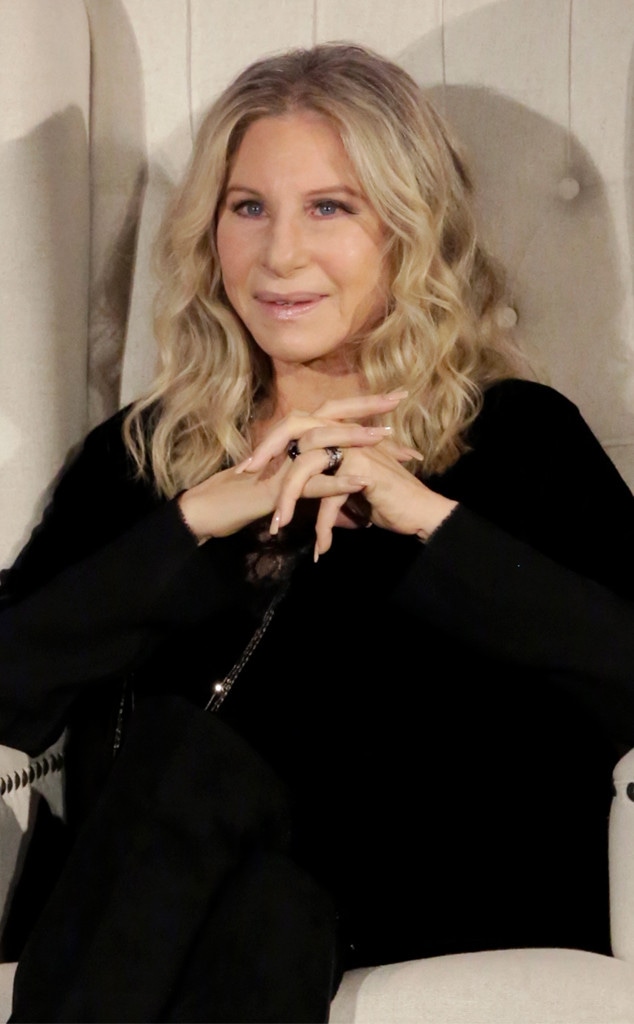 Brian To for the Paley Center
Barbra Streisand is getting candid...
Kicking off the 35th annual PaleyFest L.A. Television Festival at the Dolby Theatre in Hollywood on Friday, producer Ryan Murphy sat down with the legend, who was just honored with the 2018 PaleyFest Icon award, and talked about the current climate in Hollywood.
"We're in a strange time now, in terms of men and women, and the pendulum swinging this way and that way, and it's going to have to come to the center," Streisand also said of the #MeToo movement and post-Harvey Weinstein Hollywood, reports Variety.
When the American Horror Story creator had asked if she'd been sexually mistreated at any point in her career, the Academy, Grammy and Golden Globe-winning said, "No. I mean, never."
The 75-year-old icon then added, "I wasn't like those pretty girls with those nice little noses. Maybe that's why. I have no idea, I don't know."
According to Variety, in addition to talking about her lengthy career in Hollywood, the notoriously private star did give audience members one of the reasons why she's avoided the press for years. 
Stresiand said that years ago she did an interview with Mike Wallace (prior to his being on 60 Minutes) and afterward she felt that he had been "mean" to her. Soon after, she called to complain to him and then she claims that after facing backlash over the interview, Wallace went on the air the next week to say that Streisand had told him how much she "loved" the sit down.
Variety reports that she told the PaleyFest audience, "I thought, I don't know what date rape is, it's terrible, but it was such a violation...Why lie?"
When they weren't talking about serious matters, some lighter notes were hit...
An audience member asked her about the upcoming Lady Gaga remake of her 1976 hit film, A Star Is Born, Babs said, "I can't say too much."
But she did reveal a little: "I haven't seen it totally finished, but it's very good. It's very, very good."