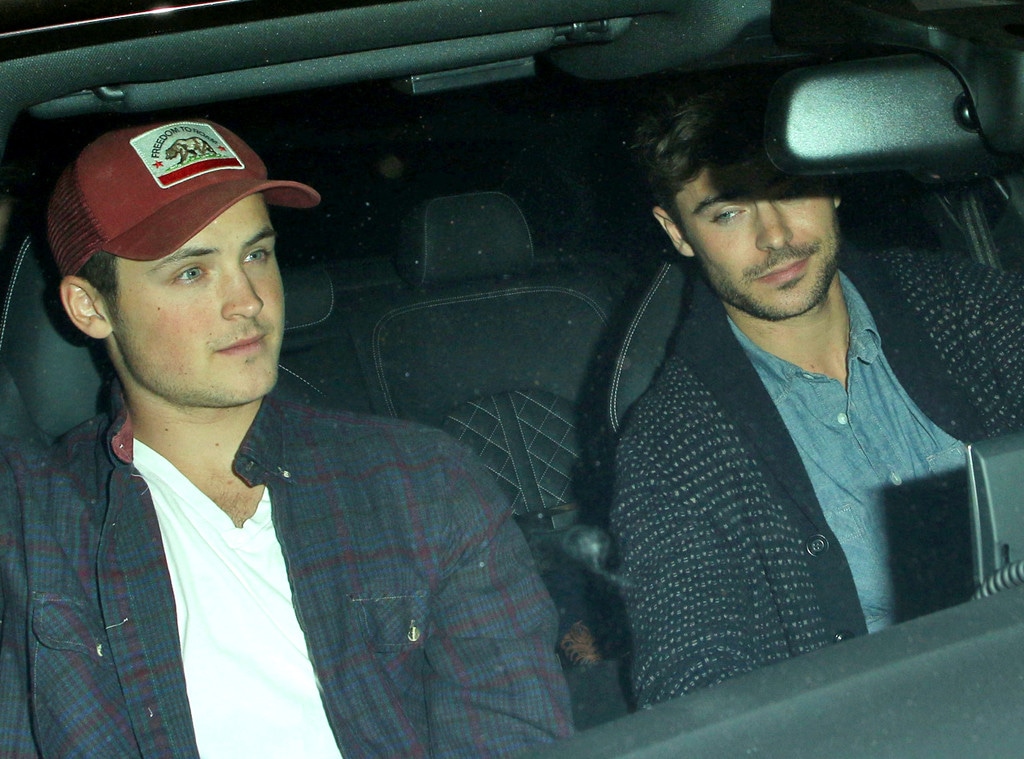 David Tonnessen/PacificCoastNews
Can we talk about this...again?
In case you weren't aware, Zac Efron has a hot brother, Dylan Efron.
Zac, 30, may have amazing abs, but he's got some tough competition from his 26-year-old bro, who may actually have an Olympian swimmer's body.
No really—her recently posted on Instagram a photo of himself sporting Speedos and killer abs at the United States Olympic Training Center in Colorado Springs, CO while standing to the right (his right) of Olympic swimmers Josh Prenot, Nathan Adrian, Ryan Murphy, Jacob Pebley, and Connor Dwyer, who competed with boy Efron brothers at the 2017 Nautica Malibu Triathlon.
Dylan is Zac's only sibling. The two grew up in and around San Luis Obispo in central California.
See more celebs with sexy siblings below.
Other celebs with hot brothers include Justin Theroux, Neve Campbell, Ansel Elgort and Rachel McAdams.
Stars with cute sisters include Vanessa Hudgens, Karlie Kloss and AnnaLynne McCord.