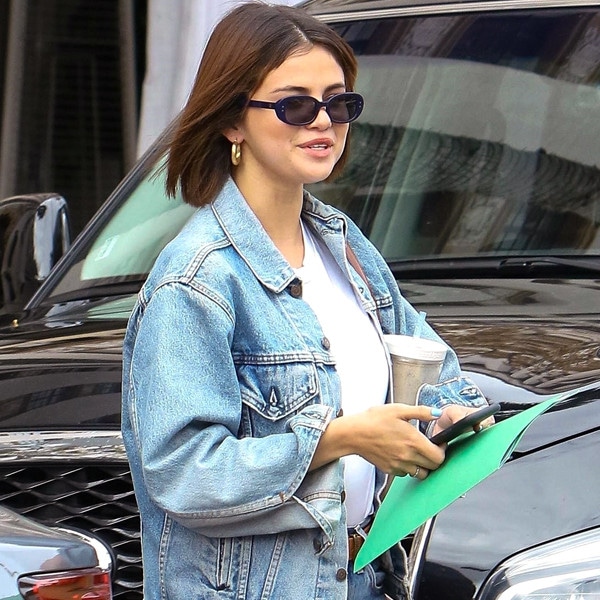 LESE / BACKGRID
Selena Gomez was all smiles when she was in Beverly Hills on St. Patrick's Day in a denim-on-denim look.
The singer tried to keep her eyes away from the sun (and possibly prying eyes) with some sunnies. The singer had a big smile on her face while she carried a drink with her.
Earlier in the week, the 25-year-old singer, who previously sported hair over her shoulders, debuted a new bob haircut after spending the weekend in Texas with her family.
Justin Bieber has not been not spotted with Gomez in her recent outings. Multiple sources told E! News that they have been spending time apart. Gomez and Bieber rekindled their romance last fall, three years after their much-publicized breakup that had followed an on and off three-year relationship. The two have not commented.
On Friday, Selena stepped out and showcased her new look while riding a bike in Los Angeles with a girlfriend. The "Come and Get It" singer rode around in jeans, a white t-shirt and blue cardigan. Of course, her smile during the fun-filled activity with her gal pal was just a bonus.
She was photographed sporting her new hairstyle on Thursday, while wearing a pink tube top, jeans and a long, tan cardigan.